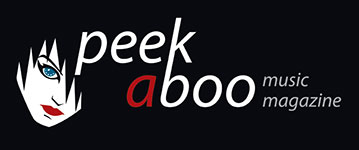 like this cd review
---
ASYNJE
Genkaldt
Music
•
CD
Ethereal / Heavenly Voices
•
Folk / Ethnic / Tribal
•
Medieval
[90/100]

Self-released
20/04/2013, Filip VAN MUYLEM
---
After their gig in Mons (Trolls et Légendes), I got this CD and am listening to it for a while (in between L.E.A.F., Folk Noir, C-Lekktor & Suicide Commando). It's nice Danish Pagan folk, some songs are a real party (as I also noticed during their live set: nice polka's e.g. ), others are perfect to dream and drift away. A name that pops up in my mind from time to time is Loreena McKennitt and this should be regarded as a great honour. I'm wondering if they can translate the lyrics from Danish into English (like on the Metsatöll cd's for ex). I think that would help some fans.
The use of a lot of different instruments (most of them from medieval times) and a tiny bit of electronics blend in perfectly with Nanna's voice. It's definitely good Danish Pagan Folk, captivating and haunting you for days. Depending on the song, it can be a happy or a rather dark mood that is set, but each song is always magical!
While I could name all the songs on the album when summing up the ones I love, it's 'Kaemperne Pä Dovrefjeld' (reminds me of Loreena), the sad story of 'Njord og Skade', 'I skoven' (nice slidjeridoo and violin, perfect for a folk dance), 'Viking party Polka' (indeed a great party) & 'Knivens Polska' (another fun song) that stand out.
After seeing this band on stage and listening endlessly to this CD, I'm pretty sure that they will get more gigs and play in a lot of big venues! I just hope that a lot of people read this and book them! This is a great first album! Up to the next one!
Here you find an overview of what can be found on our website about The Trolls et Légendes-Festival 2015:
Friday:
Naheulband (f), Feuerschwanz (d), La Horde (b)
Saturday:
Eluveitie (ch), Tanzwut (d), Huldre (dk), Nook Karavan (b)
Promo links:
Sunday:
Corvus Corax (d), Rastaban (b), Cuélebre (sp), Cesair (nl)
Promo links:
These bands will play during daytime:
A great compilation:
La Guilde Folk - Wild Folk Pagan VOL III with Cesair, Rastaban, Cuèlebre … Click here
Filip VAN MUYLEM
20/04/2013
---