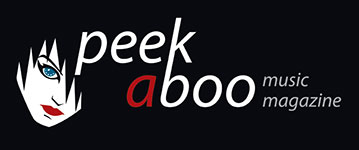 like this cd review
---
ATARI TEENAGE RIOT
Is this hyperreal?
Music
•
CD
Electro
•
Industrial
•
Noise
•
Punk
•
Techno
[86/100]

04/07/2011, Didier BECU
---
The comeback of the band that invented the digital hardcore-revolution was a rather unexpected one as not only was it key member Hanin Elias who pulled the plug on this noise brigade, there was also the tragedy with Carl Crack passing away.
But time heals wounds and twelve years later, long time servants Alec Empire and Nic Endo found newcomer CX Kidtronix, and so decided to serve this world a fourth album by Atari Teenage Riot.
They might be older but they haven't forgotten their principles and inspired by the hate towards fascism and dollarsigns, they play once again the activists they were once famous for and all at once, it seems this world is in desperate need of another kick in the balls!
According to Empire himself this album can be best seen as a protest album for the Google-age. The question which of course remains is if they still matter today and you bet they do! From the very first moments Empire shouts the words "Music is a weapon" and with this we have an excellent excuse to deliver ourselves to their attack from loud decibels as tracks like "Codebreaker", "Activate!" or "Digital Decay" obtain the same power that we're used from these Germans.
Some narrow-minded fans will be disappointed though that their hero Alexander Wilke (aka Mr Empire) flirts on this album with some electropop, but so what? "Blood in my eyes", for instance, might be the most accessible track these noise terrorists have ever written but at the same time it's one of the most gorgeous songs you'll hear this year!
Perhaps you never could imagine it but this albums ends with a Kraftwerk-vocoder voice and what some might say, "Is this hyperreal?" is one of the best albums of 2011. The only strange coincidence is that this release comes out almost the same week as Hanin Elias' solo-masterpiece but we still shout it out: All hail Atari Teenage Riot!
Didier BECU
04/07/2011
---
Slechts weinigen hadden het ooit voor mogelijk gehouden dat Atari Teenage Riot terug zou verrijzen. Het was niet alleen sleutelfiguur Hanin Elias die de stekker uittrok onder het mom dat de boodschap ondertussen reeds lang verkondigd was. Ook was er de tragedie waarbij Carl Crack stierf aan een overdosis.
Het oude gezegde dat tijd de wonden heelt is ook van toepassing voor Alec Empire want samen met oudgediende Nic Endo en nieuwkomer CX Kidtronix, besloot onze anarchist om de wereld zowaar een vierde Atari Teenage Riot plaat te schenken.
De rimpels mogen dan wel zichtbaar zijn maar de groep heeft nog geen enkele van haar extreem-linkse pluimen verloren. Zo blijven ze nog steeds een grondige afkeer hebben van alles wat naar fascisme ruikt en geloven ze nog steeds in het Bakoenin-principe. En wie weet, ook al is er geen kat meer die gelooft in de slaagkansen ervan, het is een meer dan opportuun ogenblik om deze wereld nog eens van een goede schop te voorzien.
De hamvraag schuilt er hem natuurlijk in of Atari Teenage Riot nog de kracht heeft om ons wakker te schudden. Reken maar van wel! Meteen schreeuwt Empire de onsterfelijke woorden "Music is a weapon" en dat is meteen het startsignaal voor nummers "Codebreaker", "Activate!" of "Digital Decay" die dezelfde kracht uitstralen als toen Empire voor het eerst op de geluidsbarricade stond.
Fans met een enge visie zullen het Empire kwalijk nemen dat hij hier durft te flirten met electropop maar dat belet niet dat een nummer als "Blood in my eyes" misschien het meest toegankelijke Atari Teenage Riot-compositie ooit is, maar tegelijkertijd is het ook wel één van de meest fenomenale nummers van dit jaar geworden!
Om sommigen helemaal op stang te jagen besluit Alexander Wilke (aka Mr Empire) zijn laatste wapenfeit zowaar met Kraftwerk-achtige vocoders.
Wat een paar kwatongen ook mogen beweren, "Is this hyperreal?" blijft één van de strafste stoten van muziekjaar 2011, ook al is het best bizar dat deze release bijna gelijktijdig samenvalt met het solo-meesterwerkje van Hanin Elias maar dat belet ons niet om opnieuw te schreeuwen: All hail Atari Teenage Riot!
Didier BECU
04/07/2011
---