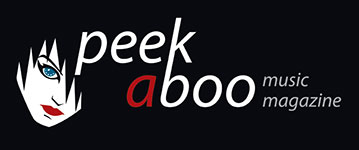 like this movie review
---
ATE DE JONG
Deadly Virtues
Movie
Horror
[77/100]

A-Film
19/11/2014, Didier BECU
---
In Flanders Ate De Jong is probably best known as the director of Brandende Liefde: the wicked sequel to the scandal movie Turks Fruit. In his homeland the Netherlands he is famous for Het Bombardement and Een Vlucht Regenwulpen (from the book by Maarten 't Hart).
Just like compatriot Paul Verhoeven, there was international interest for his way of doing things and so he made an episode of Miami Vice (Missing Hours with a completely insane James Brown). After the war drama Het Bombardement De Jong got another international offer. The organization of the British Raindance Film Festival gave him the scenario of newcomer Mark Rogers. De Jong agreed, and although the film was banned in Dutch cinemas, Deadly Virtues remains one of the best horror releases of the year: a perfect marriage between the torture porn of Saw and the psychological terror of Michael Haneke.
One day the couple Tom (Matt Barber) and Alison (Megan Maczko) get the visit of Aaron (Edward Akrout). The intruder plays a sadistic power game with Tom being bound with a rope. Aaron forces Alison to treat him as her lover. Refusals are followed by torture.
Deadly Virtues is certainly not an innovative film, but just like Haneke in Funny Games, Ate De Jong involves the viewer into a sadistic psychological game. After a while the victim turns out to be such an asshole that you almost grants the sadist his pleasure. This British production flirts with arthouse, slasher and contemporary torture porn. Moreover, De Jong could count on three debuting (but talented) actors, especially a stunning Megan Maczko.
It must be said that Deadly Virtues is no fodder for sensitive souls, but if your stomach is strong enough then you should definitely give this movie a chance. Now out on DVD through A-Film.
Didier BECU
19/11/2014
---
In Vlaanderen is Ate De Jong wellicht het meest bekend als regisseur van Brandende Liefde: het ondeugende vervolg op de schandaalfilm Turks Fruit. In thuisland Nederland kent het bioscoooppubliek zijn naam van Het Bombardement of Een Vlucht Regenwulpen (naar het boek van Maarten 't Hart). Net zoals voor landgenoot Paul Verhoeven was het buitenland steeds in hem geïnteresseerd, zo mocht hij bijv. een aflevering van Miami Vice regisseren (en dan nog wel Missing Hours met een compleet krankzinnige James Brown). Na het oorlogsdrama Het Bombardement ging De Jong weer internationaal aan de slag. De organisatie van het Britse Raindance Film Festival bood hem het scenario van nieuweling Mark Rogers aan. De Jong stemde in, en alhoewel de film uit de Nederlandse bioscopen werd geweerd, blijft Deadly Virtues één van de beste horrorreleases van dit jaar: een ideaal huwelijk tussen de martelporno van Saw en de psychologische terreur van Michael Haneke.
Op een dag krijgt het koppel Tom (Matt Barber) en Alison (Megan Maczko) het bezoek van Aaron (Edward Akrout). De indringer heeft duidelijk zin in een sadistische machtspel, want Tom wordt aan handen en voeten gebonden en in de badkuip gekieperd. Aaron verplicht Alison om hem als een minnaar te behandelen, bij iedere weigering volgt er een marteling.
Deadly Virtues is zeker geen vernieuwende film, maar net zoals Haneke dat doet in Funny Games, sleept ook Ate De Jong de kijker mee in een sadistisch-psychologisch spelletje. Na een tijdje blijkt het slachtoffer zelfs zo'n klootzak te zijn dat je net niet de sadist zijn plezier gunt. Deze Britse productie flirt met arthouse, slasher en hedendaagse martelporno zonder dat de regisseur zich ook maar één keer verslikt. Bovendien kon De Jong rekenen op drie debuterende (maar talentvolle) acteurs, met vooral een schitterende Megan Maczko.
Het moet worden gezegd dat Deadly Virtues geen voer is voor gevoelige zieltjes, maar als je maag sterk genoeg is, dan moet je de film zeker een kans gunnen. Nu uit op dvd via A-Film.
Didier BECU
19/11/2014
---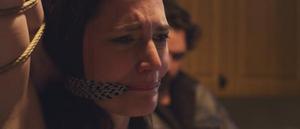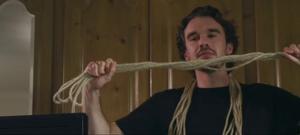 ---