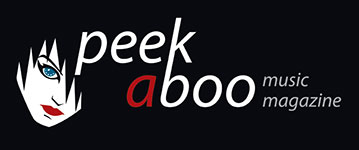 like this movie review
---
ATOM EGOYAN
The Captive
Movie
Thriller
[83/100]

Paradiso
16/02/2015, Didier BECU
---
Atom Egoyan is not immediately a well-known name, but the Canadian has already been nominated six times for a Golden Palm in Cannes. That was also the case with his latest movie. Egoyan apparently likes the subject of missing children, because that was previously also the main theme in The Sweet Hereafter and Felicia's Journey, and now also in The Captive.
Although there are some elements of Hitchock, De Palma and even Fincher around, the film remains a typical Egoyan product. The story of a kidnapped girl in Southern Ontario is entirely pulled apart in different time periods. That creates confusion, but at the end everything makes sense, even the insignificant details. As always, Egoyan could rely on a well-known cast. Ryan Reynolds, as a tormented father, proves that he can act, and Rosario Dawson is fantastic as always. However, the best role in this noir thriller is for by Kevin Durand (known from the two Jackman vehicles Real Steel and Wolverine), as a deranged psychopath who will let you forget Hannibal Lecter.
The Captive is because of its complex structure certainly not an easy piece. That is probably the reason why the public (once again) ignored this Egoyan-film. Anyway, anyone who finds the courage to start the puzzle is on the right track, because The Captive is without any doubt one of the best thrillers of the moment. The film is now out on DVD on Paradiso.
Didier BECU
16/02/2015
---
Het is misschien niet meteen een eer, maar als er één regisseur is die misbegrepen wordt, dan is het wel de Canadees Atom Egoyan. Zoals dat vaker gaat lusten de critici zijn werk wel. Het feit dat hij reeds zes keer is genomineerd voor een Gouden Palm in Cannes zegt meer dan genoeg. Dat was ook het geval met The Captive, en ook tijdens het Filmfestival van Gent stond zijn nieuwste werk in de kijker, maar in de bioscoop liep het (alweer) voor geen meter. We laten in het midden wie gelijk heeft, maar stellen dat Atom Egoyan is ondergewaardeerd door het grote publiek is een understatement. Egoyan heeft blijkbaar iets met verdwenen kinderen, want dat was eerder ook al het onderwerp in The Sweet Hereafter of Felicia's Journey, en dus nu ook in The Captive.
Ofschoon er wel wat elementen van Hitchock, De Palma en zelfs Fincher in The Captive verwerkt zijn, blijft de film toch een typisch Egoyan-product. Het verhaal van een gekidnapt meisje uit Zuid-Ontario wordt door de regisseur in verschillende tijdsperiodes uiteengetrokken. Dat zorgt natuurlijk voor de nodige verwarring, maar naargelang de tijd voorbijgaat wordt de betekenis van eerdere (op het eerste gezicht onbeduidende) details alsmaar duidelijker. Zoals steeds kon Egoyan nu ook weer op een bekende cast rekenen. Ryan Reynolds bewijst als getormenteerde vader dat hij wel degelijk kan acteren en Rosario Dawson is zoals altijd ronduit fantastisch. De hoofdprijs in deze noir-thriller gaat evenwel naar Kevin Durand (bekend van de twee Jackman-vehikels Real Steel en Wolverine), die als gestoorde psychopaat Hannibal Lecter bijna een poepje laat ruiken.
The Captive is wegens zijn complexe structuur zeker geen gemakkelijke film. Dat is waarschijnlijk ook de reden waarom deze prent niet bij het grote publiek aansloeg. Wie wel de moed vindt om aan de puzzel te beginne,n heeft meer dan groot gelijk, want The Captive is zonder twijfel één van de betere thrillers van dit moment. De film is vanaf nu uit op dvd via Paradiso.
Didier BECU
16/02/2015
---
---