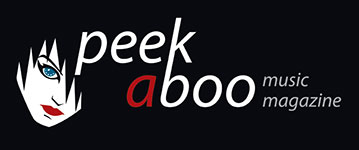 like this vinyl review
---
ATTRITION
demonstro 1981 - 1986
Music
•
Vinyl
Electronics
•
Experimental
•
Industrial
•
Post Punk
[81/100]

24/06/2011, Didier PIETERS
---
Until now I had one record of Attrition, "death house" from 1987, the vinyl edition of a former cassette-only release from 1982. After listening to "demonstro" and also some more recent material, I am under the impression I have a lot of catching up to do.
Attrition, an electronic ensemble from Coventry (UK), started in 1980 and has released 18 albums and loads of singles and other stuff since then. The new "demonstro" album is a collection of previously unreleased, rare and demo recordings from the earliest days. Martin Bowes, Attrition's founder and frontman, restored and re-mastered all material himself in his own studio, "The Cage".
The album was released by VOD-records (vinyl on demand) from Germany and vinyl feels right for this particular release. The artwork is exquisite and on the limited double album (600 copies) you can find 24 songs, that don't sound dated at all! VOD members get a nice bonus, the "demonstro ep" with 4 extra songs.
"demonstro" has become a varied, rich and layered record. On "Commandment" and "Oblivion" you get lured into a strange and fascinating world. The beautiful "Into the waves" goes on quietly and then gently dies on you. Some of the songs sound like Siouxsie on tranquillizers ("The Mistake" and "Devoid"), in "Shrinkwrap" you can hear echoes of Front 242, "Interference" puts the experimental, industrial side of Attrition on display and so on …
In conclusion we could say that "demonstro 1981 - 1986" offers an interesting mix of electronic, intense, industrial, adventurous, experimental and theatrical music.
Coming soon: an interview with Martin! Be sure to read it!
Didier PIETERS
24/06/2011
---
Ik had tot nu toe één plaat van Attrition in huis, "death house" uit 1987, een vinyluitgave van hun allereerste cassette-only release uit 1982. Na het beluisteren van deze "demonstro" en ook wat recenter materiaal is gebleken dat ik heel wat heb gemist. Tijd voor een fikse inhaalbeweging!
Attrition, een elektronisch ensemble uit Coventry (UK), heeft inmiddels 18 volwaardige albums uit en tal van singles en verzamelaars. Het "nieuwe" "demonstro" album is eigenlijk een compilatie van nooit eerder uitgebrachte en zeldzame opnames uit de periode, u kon het al vermoeden, 1981 tot 1986. Martin Bowes, de drijvende kracht achter Attrition, restaureerde en re-masterde het materiaal hoogstpersoonlijk, in zijn eigen studio ("The Cage").
Het album werd uitgebracht door het Duitse VOD-records (Vinyl On Demand) en vinyl lijkt me een uitstekende keuze voor deze release. Het artwork mag er zijn en op de gelimiteerde dubbel LP (600 copies) staan 24 nummers die helemaal niet gedateerd klinken. Voor VOD-leden is er een leuke bonus, de "demonstro ep" met nog eens 4 nummers extra.
"demonstro" is een zeer gevarieerde, rijke en gelaagde plaat geworden die diverse luisterbeurten meer dan waard is.
Op "Commandment" en "Oblivion" wordt je meegezogen in een vreemde, fascinerende wereld. "Into the waves" is dan weer een prachtig nummer dat sereen verder kabbelt tot het zachtjes uitdooft. Enkele songs doen denken aan Siouxsie op laag toerental ("The Mistake" en "Devoid"), op "Shrinkwrap" hoor je echo's van Front 242, "Interference" zet de "industriële" kant van Attrition in de verf en zo kunnen we nog een tijdje doorgaan.
Samenvattend zouden we kunnen zeggen dat "demonstro" een boeiende mix van elektronische, intense, industriële, avontuurlijke, experimentele en theatrale muziek biedt.
Elders op de site vindt u binnenkort ook een interview met Martin. Zeker lezen!
Didier PIETERS
24/06/2011
---