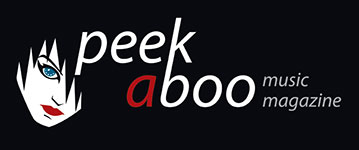 like this cd review
---
ATTRITION
Millions of the Mouthless Dead
Music
•
CD
Ambient
•
Industrial
[80/100]

Self-released
28/08/2015, William LIÉNARD
---
"June 1917. Ypres. Flanders. Belgium. Private William Bowes of the West Yorks Regiment "British Expeditionary Force", was hit by a German shell while out working on trench defences. He suffered a severe stomach wound.Rescued by stretcher-bearers, his life was saved by Canadian army medics in a front line field hospital. He was repatriated to England where he stayed and recuperated for the remainder of the Great War… William Bowes was my Grandfather".
For the album Millions of the Mouthless Dead, Attrition-founder Martin Bowes (composer of dark industrial and electronic moods and music for film and television) and producer/composer Anni Hogan (pioneer of the alternative scene and former artistic partner of Marc Almond with whom she also performed) have joined forces. Together they have written a dark soundtrack for an album about the First World War. It contains 14 tracks with sound, music and war poems in the original language, voiced by special guests, including Wolfgang Flur (ex-Kraftwerk) and the German journalist and author Alexander Nym.
Unlike the WWI album Lament (2014) by Einstürzende Neubauten, there is no singing on Millions of the Mouthless Dead. The focus is on the poems, which give a realistic picture of the misery, the hardship and the suffering associated with such conflicts. Bowes and Hogan have written a versatile soundtrack, sometimes dark and menacing, with growling drones, field recordings and an expressionist piano, staccato, with short notes and sinister silences (Into Cleaness Leaping), excerpts from speeches and whispering voices, dark organ tones and whistling drones, marching soldiers and fire fights (Hammer Blow), children's voices, spotty and slightly atonic piano sounds against a backdrop of wind-like drones and the sound of metal (Divine Providence), or engine-like drones, and later a stunning and creaky piano, as the emotional soundtrack for the French poem La Voie Sacre.
Sometimes the buzzing drones and industrial field recordings are joined by a dreamy violin, as in The Blue Forest, wistful and resigned, with crossfire all over, because violence is never far away, and the fire-vomiting mouths of enemy weapons plow the immense silence at regular intervals (Mincing Machine). In The Bone Machine, we walk along the implications of all this violence, in the wake of a hesitant and pensive piano. The wind rustles around the ears, there is some rumbling in the distance, but the battle is won, although the price is high and the proud hero once again raises the eyes in the direction of his lieutenant before he dies for the fatherland. Drum-like percussion, gently gurgling drones and a hushed piano build a contemplative soundtrack for Third Light, voiced by Karla Aelswitha, while Ghost of Empire floats on patches of heroic speeches, a dark piano, noise and field recordings, fragments from the French national anthem, the sound of a passing steam train and then high organ tones for snippets of Land of Hope and Glory. After the short soundscape Shellshock, we hear repetitive electro drones for The Mouthless Dead, a poem about the countless dead, the beloved faces forever disappeared in an anonymous grave, with atmospheric piano sounds and noise, that sounds like hammering on wood. After the brief piano track Heimatschuss, the triple track A Madman's Flash follows, in which the piano sets the mood and the violin creates accents (As Quiet As), harmless drones do the same in the soundtrack for the trilingual text All the Mad Men, assisted by a moody piano and noise, while Krieg, about life as one big war, floats on a simple drone. A Drawing Down or Blinds closes the album with church bells and noise. It's finished, the damage can be calculated.
Millions of the Mouthless Dead is an impressive hommage to the Great War that tore Europe apart 101 years ago. The original poems are the starting point, but as music lovers we are interested in the soundtrack of Martin Bowes and Anni Hogan as well, an equally impressive collage of drones, piano, violin, organ, noise and field recordings, and certainly one of the best sound productions about the First World War.

In the packaging of the CD, you will also find war photos and newspaper clippings, letters and postcards, which William Bowes sent to his mother in England from the trenches of Ypres.

Tracklisting:
I Into Cleaness, Leaping
II Hammer Blow
III Divine Providence
IV La Voie Sacre
V The Blue Forest
VI Mincing Machine
VII The Bone Factory
VIII Third Light
IX Ghost of Empire
X Shellshock
XI The Mouthless Dead
XII Heimatschluss
XIII A Madman's Flash
XIV A Drawing Down Of Blinds

https://attritionuk.bandcamp.com/album/millions-of-the-mouthless-dead
https://www.youtube.com/watch?v=udPuZ83NytU
www.attrition.co.uk
William LIÉNARD
28/08/2015
---
"Juni 1917 Ieper. Vlaanderen. België. Private William Bowes van het West-Yorkse regiment British Expeditionary Force, wordt geraakt door een Duitse granaat tijdens z'n dienst in de loopgraven. Hij houdt er een ernstige maagwond aan over en wordt weggehaald door brancardiers. Een Canadese legerarts redt zijn leven in een frontlinieveldhospitaal. Hij wordt gerepatrieerd naar Engeland, waar hij de rest van de Groote Oorlog van z'n verwondingen herstelt... William Bowes was mijn grootvader".

Voor het album Millions of the Mouthless Dead, hebben Attrition-stichter Martin Bowes (componist van dark industrial en electronic moods en muziek voor film en tv) en producer/componiste Anni Hogan (pionier van de alternatieve scène en voormalig artistiek partner van Marc Almond, met wie ze ook optrad) hun krachten gebundeld. Samen hebben ze een donkere soundtrack geschreven voor een album over de Eerste Wereldoorlog. Het bevat 14 tracks met geluid, muziek en oorlogsgedichten die in hun oorspronkelijke taal worden voorgedragen door o.a. door Wolfgang Flur (ex-Kraftwerk) en de Duitse journalist en auteur Alexander Nym.
Anders dan op het WOI-album Lament (2014) van Einsturzende Neubauten, wordt er op Millions of the Mouthless Dead niet gezongen. Voorop staan de gedichten, waarmee een realistisch beeld wordt ophangen van de ellende, de ontbering en het leed die met dergelijke conflicten gepaard gaan. Bowes en Hogan schuiven er een veelzijdige soundtrack onder, soms donker en dreigend, met grommende drones, field recordings en expressionistisch pianospel, staccato met korte noten en sinistere stiltes (Into Cleaness, Leaping), flarden uit speeches en fluisterende stemmen, donkere orgeltonen en fluitende drones, marcherende soldaten en vuurgevechten (Hammer Blow), kinderstemmen, haperend en lichtjes atonisch pianogeluid tegen een achtergrond van windachtige drones en het geluid van metaal (Divine Providence) of motorachtige drones en later een bloedmooie en krakende piano als de emotionele soundtrack voor het Franse gedicht La Voie Sacre.

Soms krijgen de zoemende drones en de industriële field recordings het gezelschap van een mijmerende viool, zoals in The Blue Forest, weemoedig en gelaten, met kruisvuur tussendoor, want het geweld is nooit veraf, en de vuurspuwende muilen van de vijandelijke kanonnen doorklieven regelmatig de immense stilte (Mincing Machine). In The Bone Machine wandelen we langs de gevolgen van al dat geweld, in het spoor van een aarzelende en overpeinzende piano. De wind suist om de oren, in de verte is er nog wat gerommel, maar de strijd is gewonnen, zij het dat de prijs hoog is en de fiere held nog eenmaal de ogen opslaat en naar z'n luitenant lacht vooraleer hij sterft voor de vaderland. Drumachtige percussie, zacht ruisende drones en verstild pianospel bouwen een contemplatieve soundtrack voor Third Light, ingesproken door Karla Aelswitha, terwijl Ghost of Empire dobbert op flarden van heroïsche toespraken, donker pianospel, noise en fieldrecordings, flarden uit het Franse nationale anthem, het geluid van een passerende stoomtrein en dan hoge orgeltonen voor flarden uit Land of Hope and Glory. Na de korte soundscape Shellshock, horen we repetitieve elektrodrones voor The Mouthless Dead, een gedicht over de ontelbare doden, de geliefde gezichten die voor immer zijn verdwenen in een anoniem graf, met atmosferisch pianogeluid en noise die klinkt als hamergeluid op hout. Na de korte pianotrack Heimatschuss, volgt het driedelige A Madman's Flash, waarin vooral de piano de sfeer bepaalt en de viool voor accenten zorgt (As Quiet As), ongevaarlijke drones hetzelfde doen in de soundtrack voor de drietalige tekst van All the Mad Men, bijgestaan door een humeurige piano en noise, terwijl Krieg, over het leven als één grote oorlog, op een eenvoudige drone dobbert. A Drawing Down of Blinds, met kerkklokken en noise, sluit het album af. Het is afgelopen, de schade kan worden opgemeten.

Millions of the Mouthless Dead is een indrukwekkend hommage aan de Groote Oorlog die 101 jaar geleden Europa verscheurde. Het uitgangspunt zijn de originele gedichten, maar als muziekliefhebbers interesseert ons uiteraard vooral de soundtrack van Martin Bowes en Anni Hogan, een al even indrukwekkende collage van drones, piano, viool, orgel, noise en field recordings en beslist één van de beste geluidsproducties over de Eerste Wereldoorlog.

In de verpakking van de cd vindt u ook oorlogsfoto's en krantenkipsels, brieven en ansichtkaarten, die William Bowes van uit de Ieperse loopgraven naar z'n moeder in Engeland zond.
William LIÉNARD
28/08/2015
---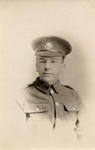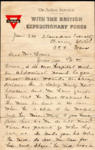 ---