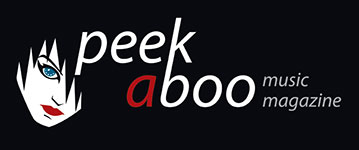 like this cd review
---
ATTRITION
The unraveller of Angels
Music
•
CD
Dark Electro
•
Drum n bass
•
Dubstep
•
Electro Rock
•
Experimental
•
Industrial
[89/100]

A two gods production
21/03/2013, Filip VAN MUYLEM
---
in 1982 Attrition produced a cassette, in 1984 the first cd. Since then the band went on and kept on producing albums, playing gigs...
Founder Martin Bowes has teamed up with US singer Tylean on vocals and created 10 new works varying in style from industrial to gothic to dark ambient soundscapes, whilst lyrically continuing his exploration of introspective themes of life, love and death... Due to this the sound is almost unclassifiable (see this as very positive). Something that really stole my heart are amount of special guests: Mona Mur (Einsturzende Neubauten, En Esch etc), Matt Howden (Sieben etc), Annie Hogan (Marc and the Mambas, Nick Cave etc), Erica Mulkey (Unwoman) Ian Arkely (My Silent Wake, Seventh Angel) Jyri Glynn, Joanna Dalin and more..
I can skip the intro of the album and right away go to the second one, which I really love because of the drum'n bass start and eclectic sound. 'Karma mechanic' reminds me a bit of Cobalt 60 and that is really a great score! It's hard to sit still on this one and i can see it been played by DJ's and crowds go nuts! You almost get sucked in right away with the single 'The Narcissist'. The violin gives it a special touch, just as the beat and the murmuring. It feels like being hunted by Medusa. Going further down like in Twin Peaks or Lost highway (the start or the end of the movie) with 'Histrionic!' So much images are starting to hunt me, somehow this song awakes so much things, it feels almost like exploding, just as the sound coming to the end of the song and dying slowly to overflow in 'One horserider'. It really feels like David Lynch could make a movie around this music, simply being inspired by Attrition. 'Snakepit' and 'Suicide engineer' go even a bit further: it's almost like a silent nightmare, drifting and unable to catch. The piano, the saxophone and howling wind kind background vocals sound very scary, this one really counts as scary soundscape! Almost like a murder story is 'The Casual agent', for sure with the sentence of 'There is a devil on my shoulder' and than there is the violin... In the end you almost get captured by the upcoming trance-vibe. Quickly followed by two real soundscape is 'Hollow Latitudes' and 'The internal narrator', for the fans!
I'm pretty sure that a lot of fans will love this one, even the fans of the special guests!
The first video...for the first single Narcissist, is here now : http://www.youtube.com/watch?v=u8ZozakYviI&feature=share
http://attritionuk.bandcamp.com/album/the-unraveller-of-angels
www.attrition.co.uk
facebook.com/attrition
attritionuk.bandcamp.com
twitter.com/attritionuk
www.thecagestudios.co.uk
Filip VAN MUYLEM
21/03/2013
---