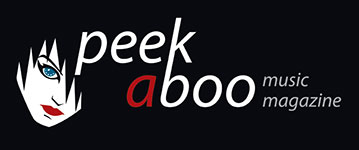 like this cd review
---
AU REVOIR SIMONE
Move in Spectrums
Music
•
CD
Dark Pop
•
Dreampop
•
Electro Pop
•
New wave
[90/100]

Moshi Moshi Records
23/01/2014, Filip VAN MUYLEM
---
After getting the single 'More than' I was delighted that I could review the complete cd! Right now I already forgot how many times I already listened to it, but it has been quite a lot! I just love these women! They know how to make nice tunes and turn them into a poppy heaven and very tasteful!
The single was already a major hit, but there is more! 'The Lead is Galloping' for example is a great one: nice lyrics, very catchy sound, nice and well worked out poppy sound, a real earworm! I would love to see them on stage!
'Crazy' is more like a real pop song, with nice guitars and a good drive! Love the clapping hands sound blending in with the synth! At some point I hear some nice 80's sound and that makes it even better! This is the kind of song that can make you jump up and down and smile, for sure!
'We both know' starts slowly, almost like a soundscape, a piano, a guitar, a synth... When the vocals jump in the songs keeps something like floating in the thin air... It sounds more like a dream...
'Just Like A Tree' almost starts like 'Rendez-Vous' (the song from Pas de Deux) and goes on like a typical 80's minimal wave song with nice female vocals who give it a great sound! However it's a very sweet song, the lyrics aren't. Nice way to stay away from somebody!
'Gravitron' is again nice minimal wave with great vocals! This one sounds very heavenly, very sweet, despite the little bit of a chaotic sound at some point. This one has really a nice and poppy sound too, just love it!
'Boiling Point' is a nice and soft one, but somehow my least favorite one (and still better than an average song on most of the other cd's is Heard recently). Somehow the synths aren't blending in, disturbing a bit the peace and the heavenly sound. I feel that the song would be so much better without this little wall of sound, but that's just my personal opinion and who am I?
'Love you Don't Know Me' starts with a nice piano and a mesmerizing voice, almost dreaming away. Somehow it feels like it's too short, as I'm each surprised that the next song already starts...
'Hand over Hand' is another sweet song, this time with a bit more electronics. I love the softness of the vocals, dreaming away, thinking about nice things, calming me down, and bringing in peace... and love!
'Let The night Win' with this nice electronic dreamer a great cd ends and I have to say Au Revoir Simone, but luckily there is a repeat button, so here we go again!
This record sounds like your lover whispering all the kind of sweet things you want to hear from one that loves you, can't say it better than like this...

I can't wait to see them on stage!
Here's my review of their single:
http://www.peek-a-boo-magazine.be/en/reviews/au-revoir-simone-more-than-single/
And they just announced a large tour, so what are you waiting for?
Tourdates:
Au Revoir Simone – NME Awards Show
20th Feb 2014
The Garage, London
20-22 Highbury Crescent, N5 1RD
Tickets on sale here.

5th Feb – Loppen, Copenhagen Tickets
6th Feb – Strand, Stockholm Tickets
7th Feb – Babel, Malmo Tickets
8th Feb – Indra, Hamburg Tickets
9th Feb – Lido, Berlin Tickets
10th Feb – Gebaude 9, Cologne Tickets
12th Feb – La Laiterie, Strasbourg Tickets
13th Feb – Les Trinitaires, Metz Tickets
14th Feb – Lune Des Pirates, Amiens Tickets
15th Feb – Orangerie @ Botanique, Brussels Tickets
16th Feb – Fireworks! Festival @ Trabendo, Paris Tickets
18th Feb – 106, Rouen Tickets
21st Feb – Fireworks! Festival @ La Condition Publique, Roubaix (near Lille) Tickets
22nd Feb – MXDX, Midi Winter Festival @ Omega Live, Toulon Tickets
23rd Feb – Paloma, Nimes Tickets
24th Feb – Connection Café, Toulouse Tickets
Filip VAN MUYLEM
23/01/2014
---