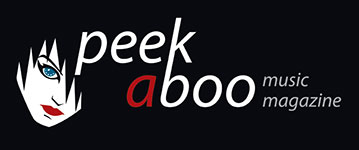 like this cd review
---
AVATAR
Hail The Apocalypse
Music
•
CD
Grunge
•
Hard Rock
•
Heavy Metal
•
Stonerock
[94/100]

Gain Music
23/05/2014, Filip VAN MUYLEM
---
Once again I got attracted by the artwork and once I started listening to the music I simply couldn't stop and because of that it was pretty hard to focus on the review; as I simply had too much fun with this one!
'Hail The Apocalypse' starts with a real show off: great sound, great Soulfy versus System of A Dawn, Clawfinger & Korn musical mix, roaring bass play, technical super lead guitar play and so much more! 'What I Don't Know' starts with a funny sound & funny vocals before it gets on fire. Love the sound and the pretty funky disco side-kick. A great title track is 'Death of Sound' which gets the needed agressivity! Strangely enough the vocals are clean and sound very melancholic (despite some screaming and grunting backings). The drums are by moments on fire, but nicely mixed into the background. 'Vultures Fly' sounds like a mix between Crematory, Clawfinger & Iron Maiden (the electronics and the vocals mixed with great metal) and it's a great switch of sound! 'Bloody Angel' is a bomb! Love the very sensitive start! Yet another change of mood & sound: more melancholic & with a clean voice leading the song! The grunting and raging is perfect as extra, just as the little choir & church bells in the end. 'Murderer' starts with the bass leading and a voice that reminds me a bit of Marilyn Manson. Love the brutal vocal explosion, the hammering guitars and the brutal sound! 'Tsar Bomba' is sung in German and sounds very aggressive, loaded with anger and rage. I see this one as the metal version of Suicide Commando (check it out if you don't know this band). Love the solo halfway the song! 'Puppet Show' is a nice gimmick with a very funny sound. Reminds me somehow of the Soviet Times. I'm not sure on how the fans will react if they play this one live on stage! Nice circus orgue and trumpet (or is it a trombone?). The 'lalalala' gives it a bit of a Russian party song. 'Get in Line' throws a bomb, like System of a Dawn does it! You can call it a fuelled song with roaring and hammering guitars! This one could also be the new hit of Channel Zero! Something completely different comes with 'Something in the Way', yesss: it's the song from Nirvana! It takes a lot of nerves to record this one and not fail! This version has harder guitars, the end is a bit brutal, but for the rest I can say I loved this version! 'Tower' is the last track and has lots of electronics in it, gets a more melancholic vocal play and less guitars (but they still play an important role). Love the sensitive sound of this track, just as the backings giving it a weeping sound.
My conclusion: This band serves a lot of different tracks, great variation and has great powers in it! The vocals are really stylish, melancholic; powerful... everything that I want to get is here! So, what are you waiting for?
Filip VAN MUYLEM
23/05/2014
---