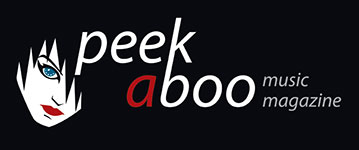 like this cd review
---
AXIOME
L'avenir est un cerf teint
Music
•
CD
Industrial
•
Techno
[88/100]

Ant-Zen
10/12/2016, John R. MIRLAND
---
On L'avenir est un cerf teint Acid techno meets IDM meets industrial. Relentlessly pounding, squelching and screaming. Axiome presents simple, repetitive melodies on a foundation of creative percussion, droning pads and acid squelches and makes for a dark and haunted version of Ritchie Hawtin's Plastikman works - especially on a track like Solidified Tsunami.
L'avenir est une cerf teint has a sort of poetic, dreamlike quality hidden under layers of persistent beats and droning pads. As testament to the consistency of the work the album moves forward without any particular track standing out from the others unless the listener invests focus and time. L'avenir est une cerf teint is a highly detailed and consistent work which rewards the listeners investment.
Interestingly not all tracks use the classic distorted 909 kicks. On The Hummus Eating Lion I hear early sample based drum machines pointing back to early 80s industrial and electronic music in general.
Solidified Tsunami is Detroit electro meeting techno with a very fine use of pads. La Chute du guide téléphonique reminds me both of early Orbital and the latest offering by Sonic Area. And I could go on. Each track has small details on a molecular level that point to others in the history of electronic music making for a very fine album for any listener of electronic music.
John R. MIRLAND
10/12/2016
---