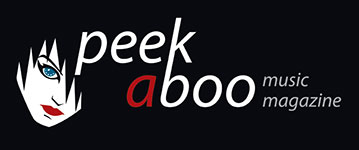 like this cd review
---
AXIOME
Ten Hymns For Sorbetière or How I Learned To Stop Worrying and Love the Freezer
Music
•
CD
Acid
•
Breakbeat
•
Electro
•
IDM (Intelligent Dance Music)
[85/100]

Ant-Zen
11/07/2012, Chris KONINGS
---
It's been eleven years but now there's a new Axiome album out. But I'd never accuse this Belgian duo (Cedrik Fermont and Olivier Moreau) of lazyness... they're almost annoyingly productive and most of the stuff they make sounds great to. Heck of a job to follow them I reckon... Most'll know Olivier better as Imminent but he also does his thing with Ambre and others. Cedric is even busier, founding his label Syrphe, making music as C-Drik, Crno Klank, Kirdec and playing in bands like Ambre, Axiome, Tetra Plok... well the list goes on and on.
All these bands/projects are electronic and they roam in different territories with each of them. Axiome is more club oriented so it'll make you move, especially acid tracks like Brise-Glace, Cryotrope, Mango Turbo and Lawine. The quirky pitchshifting of Mango Turbo would probably lift it into being the top track here. Fast and fucked up are Gèle Ou Crève! and Neige D'azuki.
Time to breathe is also important so do it while you can, only two songs to fill your lungs with the icecold polar air, La Solitude Du Grêlon Face À La Chute and Vriespunt. Still lots of beats but less bass and more idm, like Millimetric. What else can be found under the ice? The usual tight production, total lack of dubstep/breakcore, sharp and cold sounds, a good vibe that takes you through the whole album in no time... So nothing left to say beside that it's a good, catchy yet challenging album. Pure as ice from thousands of years ago...
Chris KONINGS
11/07/2012
---