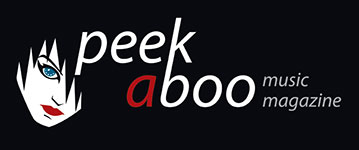 like this article review
---
BABETH LETTER (TROUBLE FAIT')
Ten Albums That Changed My Life
Article
10/12/2016, Didier BECU
---
This month, goth band Trouble Fait' will release its brand new album (The Black Isles) and yes, you'll read everything about it on your Peek-A-Boo pages, but first we really wanted to know which ten albums changed keyboard player Babeth's life.
1. DAVID BOWIE - Scary Monsters And Super Creeps.
I was 14 when I listened to Bowie for the first time. I've always been fascinated by this multifaceted artist who has been able to re-invent himself again and again and I was really devastated when I learned of his death. Scary Monsters And Super Creeps is the album I listened to the most and it includes great tracks maybe with a more commercial approach and therefore more accessible. I particularly love these synthetic string sounds. Apart from this album, Heroes remains one of my favourite songs and Rebel Rebel is our Bowie's cover.
2. BAUHAUS - Mask
My all time favourite band... Definitely !! These four guys are simply amazing, Peter Murphy ahead with his beautiful voice and his unique way of using it. Atmospheric guitars, sophistication, darkness and gloom... there's so much creativity in all the songs. A Goth masterpiece.
3. PETER MURPHY - Deep
Most of the songs of this album are magnificent especially the wonderful ballad Marlene Dietrich's Favourite Poem and A strange kind of love with a sublime acoustic guitar. Peter sings with his beautiful baritone voice and takes you in a better world...
4. DEAD CAN DANCE- Dead Can Dance
It's hard to choose only one album because all of them include so many great tracks ! But if I have to keep one, it would be this one maybe because it's the first I bought, immediatly followed by all the others. Lisa's voice is so pure, Ocean touches me to the depth of my soul. This first album is already a perfect blend of dark new wave, goth and world music and Brendan and Lisa match so perfectly.
5. THE CURE - Pornography
Pornography is also the first album I bought and without the slightest hesitation the most brilliant and creative album from The Cure, the darker too with its wailing guitar and its heady bass. Robert Smith's depression is palpable from the beginning to the end of the album and that's probably a key to its success.
6. JOY DIVISION - Unknown Pleasures
The whole album is passion, energy, emotion and especially despair. Their music is timeless. Ian has often been imitated, but never equalled. Joy Division have left their marks on musical history for ever.
7. SIOUXSIE AND THE BANSHEES - Tinderbox
This album is simply brilliant, full of sophisticated melodies and beautiful songs. Siouxsie's voice is gorgeous, guitar riffs and Budgie's percussions powerful. Cities In Dust and Candyman are really amazing songs with a delightful dark atmosphere.
8. THE CLASH - London Calling
Such an amazing band! Actually I think it's one of the most famous albums in rock history with a hard-hitting sound so typical, the Clash sound... The song London Calling is a pure anthem and these guys play a catchy mix of rock, reggae and pop that I've always liked.
9. P.I.L. - Happy ?
For the first time, we saw P.I.L. live in 1987 in Edinburgh for the release of this album. The show was amazing and the sound really great, John Lydon dressed in an apple-green suit, orange hair, with his distinctive eyes was perfect !! I was captivated and when I came back I listened to the album in a continuous loop day after day.
10. MIKE OLDFIELD- Tubular bells
Mike Oldfield plays all the instruments himself and it works like a charm! With of course the famous part used in The Exorcist. He has created a multitude of rhythms and amazing harmonies, a real new age music masterpiece and I will never be tired of listening to.
Didier BECU
10/12/2016
---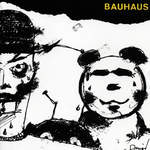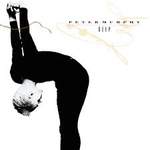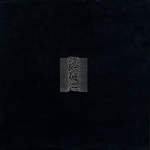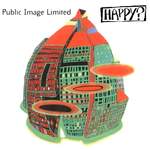 ---