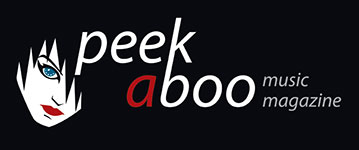 like this cd review
---
BABY FIRE
The Red Robe
Music
•
CD
Gothic Rock
•
Post Punk
•
Post Rock
Off-recordlabel
01/12/2014, Filip VAN MUYLEM
---
Baby Fire started in January 2009 as Diabolita's solo project. Her first solo show was at the Ladyfest in Liège (Belgium) in May of that same year. She was joined by Cha on drums in January 2010 and within a few months they were opening for bands such as HRSTA (Canada), Part Chimp (UK) and CJ Boyd (US).
When I noticed that other artists and journalists liked them, I decided to grab a review copy. One of the most remarkable things about this CD is that I always get that feeling: is it already over? Yeah, the CD could be a bit longer, meaning it's a good one. There is more than enough variety on it to keep it interesting. Their sound seems to be their own and not a copy of another band, and that is a good thing. They describe themselves as Post-Punk, but Gothic-Rock would make it for me too.
Door of Mercy has great guitars, a weeping sound and the vocals are nice: a bit like the young version of Siouxsie. The Red Robe is slower and the voice is highly pitched, just as if someone is having sex whilst worrying about the neighbours.
The Wolf feels like someone is telling us a story an keeps the music on low profiled. Victory sounds like screaming ladies in a cage match, at least in my head. Dogs carries on a nice vibe, but the short lyrics are a bit crazy. You wander what has happening in bed, or at least what is there to see. Sunrise With Seamonsters sounds a bit epic.
Mother is funny too, although it's more a cry for help of a daughter to her mother. Cold and The Perfect Dress are nice rock songs whilst At The Very Heart Of The Darkening Of The Light is more storytelling in a scary way. Another scary bedtime story is A Secret Ceremony, sung on a high tone. The Lit Light is the last track and you surely will wake up as the guitars are very sharp.
Not bad at all, however it took me a while before I could appreciate it. It's a good one, but a slow grower: so give it time and you'll love it more!
Filip VAN MUYLEM
01/12/2014
---