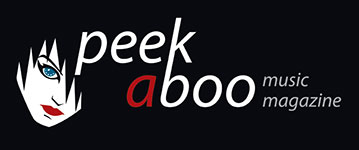 like this concert review
---
BACH FAMILY
Magnificat (Choir & Orchestra Arcangelo, Antwerpen, deSingel, 24/09/2015)
Concert
Classical
[90/100]

25/09/2015, William LIÉNARD
---
Three versions of the Magnificat on one evening! A rare event, and moreover, all compositions were written by members of the Bach family: Johann Sebastian Bach, his youngest son Johann Christian Bach and his eldest son Carl Philipp Emmanuel Bach. The English Choir and Orchestra Arcangelo, directed by Jonathan Cohen, did its best to give a perfect performance of the three Magnificats and they were rewarded with an enthusiastic and long applause, and rightly so, because this performance is already one of the highlights of the concert season 2015-2016!
The Magnificat is one of the most popular texts in het history of music and gets its name from the first words of the Latin text (from Luke I, 46-55), in which the author tells about a visit of Mary to her cousin Elizabeth at which occasion she informs her that she is pregnant too. This Canticle of Mary was already sung in the Middle Ages as a Gregorian recitative and evolved over the centuries into a polyphonic composition. Among the best known Magnificats we find compositions by Claudio Monteverdi, J.S. Bach and C.PH.E. Bach, Henry Purcell, Vivaldi and Franz Schubert, but also by contemporary composers such as John Rutter and Arvo Pärt.
The concert started with the Magnificat by Johann Christian Bach. His version is short in comparison with what his father and half-brother did with it and very different from their baroque approach. He already refers to the forthcoming classic style. There is no question of text repetitions and the intervention of the soloists is limited to an organic combination with the choir. In Antwerp, the orchestra played a nervous and dynamic score without glaring effects or unexpected delights. The performance was almost perfect, but because of the choices of Johann Christian, this was a solid, but rather quiet performance in which the 20-strong choir attracted more attention than the soloists and the orchestra, in which the cellos surprised with small and playful effects. The audience was pleased, but was clearly full of anticipation for what was yet to come.
The difference with the following musical composition could not be greater, because the version of Johann Sebastian Bach is not only much longer than that of his youngest son, it is also a composition in which no effects are avoided and for which orchestra, choir and soloists have to go to the extremes to do justice to the baroque score. A difficult exercise, which the members of Arcangelo brought to a successful conclusion, although the trumpets sounded a bit too loud at the end of the performance to our liking. But the effect was indeed successful, because J. S. Bach does everything to convey his message: impressive strings, shimmering cellos and fluttering flutes, assisted by blaring brass and emphatic timpani, while the choir tackles the score like a swaying cornfield and the soloists can show their talent, what the American soprano Joélle Harvey and her Dutch colleague and mezzo soprano Olivia Vermeulen did, but also bass Thomas Bauer made a good turn, and tenor Thomas Walker drew the greatest attention with a very weathered performance, while contra Tenor Iestyn Davies opted for precision over sensationalism.
J. S. Bach wrote his Magnificat (in E-flat major) for Christmas 1723. The composition was played together with three Christmas cantatas in Leipzig, where he had started work as a cantor a year earlier after the sudden death of Johann Kuhnau (1660-1722), whose Magnificat was performed in the Christmas period in Leipzig for many years. Bach's version was therefore a bit of a specimen and it is certainly not accidental that his Magnificat shows several similarities with the composition of his predecessor concerning staffing and alternation between choral, solos and duets. Ten years later, he rewrote the Magnificat in re major (the version that was performed in deSingel). It is a grand and impressively composition, balanced in construction, with beautiful choral pieces and spacious solo parts, which are gradually extended to two and three singers. Almost every line of the text is a composition in itself, which means that the simple text lines are repeated and resumed numerous times. The musical accompaniment is absolutely magnificent and typical of Bach, with light and then heavier passages, in which timpani and copper provide the fireworks. Afterwards, the concert hall of deSingel was silent for one long second and then the pent-up emotions were released into enthusiastic applause. Americans would say awesome, and so it was.
After the break, Carl Philipp Emanuel Bach's Magnificat was performed. Not exactly the most advantageous position, because what can be added when all is said? But the Choir and Orchestra Arcengelo, conductor Jonathan Cohen and the soloists seemed to have confidence and that should not surprise us, because C. PH. E. Bach wrote the composition in 1749 for a performance in Leipzig in March 1750, shortly after the death of J. S. Bach. Perhaps he applied for the job of his deceased father? Then he probably realized he needed a strong composition, because he certainly knew his father's (staffing, song structure and key of his own Magnificat point clearly in that direction) and he also knew that they would be demanding in Leipzig. But an official application of C.PH.E Bach was never recovered (only that of Bach's favorite son Wilhelm Friedemann is preserved). The job eventually went to one Gottlob Harrer, who died five years later (in 1755).
The Magnificat of Carl Philipp Emanuel Bach is a comprehensive piece of music in which the different parts of the text are treated as independent compositions. The piece is also written in D minor and reflects the same festive atmosphere as that of his father. But the tone of the orchestra is much lighter and more transparent due to the increasing italianization of the German music of that period. If the solo parts in the Bach Magnificat had a dramatizing effect, then they sounded more opera-like in C. Ph. E. Bach's composition, which was nicely expressed by the Scottish tenor Thomas Walker. That was not necessarily the intention of C. Ph. E. Bach, because in the end, this is a passage from the New Testament; on the other hand, it is a hymn, which invites a degree of exaggeration or exaltation. In addition, the opera-like character appeared earlier in the richly ornamented vocals of soprano and mezzo-soprano. And while in the Bach version, orchestra and choir attracted the attention, his sons interpretation focused more on choir and soloists. Different atmospheres, no question about that, but also difference in tone and coloring. A touch and go when it comes to make a choice between the two compositions. But there can be no doubt about the performance of the choir, the orchestra and the soloists: top!
Program:
Johann Christian Bach (1735-1782) – Magnificat a 4 in C, E22
Johann Sebatian Bach (1685-1750) – Magnificat, BWV 243
Carl Philipp Emanuel Bach (1714-1788) – Magniuficat in D, H772
William LIÉNARD
25/09/2015
---
Drie uitvoeringen van het Magnificat op één avond! Je maakt het zelden mee en bovendien ging het om uitvoeringen door drie leden van de Bach-familie, nl. Johann Sebastian Bach, z'n jongste zoon Johann Christian Bach en z'n oudste zoon Carl Philipp Emanuel Bach. Het Engels Koor en Orkest Arcangelo, o.l.v. Jonathan Cohen, zette z'n beste beentje voor om de composities op een perfect manier uit te voeren en dat werd door het publiek in deSingel (Antwerpen) beloond met een enthousiast en lang applaus, en terecht, want wat het gezelschap ten gehore bracht, is nu al één van de hoogtepunt uit het kersverse seizoen 2015-2016!
Het Magnificat is één van de meest getoonzette teksten uit de muziekgeschiedenis en dankt z'n naam aan de eerste woorden van de Latijnse tekst (uit Lukas I, 46-55), waarin de auteur vertelt over een bezoek van Maria aan haar nichtje Elisabeth en haar bij die gelegenheid vertelt dat ook zij zwanger is. Deze Lofzang van Maria werd al in de middeleeuwen uitgevoerd als eenstemmig Gregoriaans recitatief en evolueerde in de loop der eeuwen tot een polyfoon (meerstemmige) muziekstuk. Tot de bekendste Magificats behoren de composities van o.a. Claudio Monteverdi, J. S. Bach en C. Ph. E. Bach, Henry Purcell, Antonio Vivaldi en Franz Schubert, maar bijv. ook van hedendaagse componisten zoals Johan Rutter en Arvo Pärt.
In deSingel openden Koor en Orkest Arcangelo, o.l. van Jonathan Cohen, de avond met het Magnificat van Johann Christian Bach. Zijn versie is kort in verhouding van wat zijn vader en halfbroer ermee deden en heel anders dan hun barokke aanpak, waardoor hij naar de op til zijnde klassieke stijl verwijst. Van tekstherhalingen is geen sprake en de tussenkomst van de solisten is beperkt tot een organische samenspel met het koor. Het orkest speelt een nerveuze en dynamische partituur zonder in het oog springende effecten of verrassende hoogstandjes. De uitvoering was zo goed als perfect, maar als gevolg van de keuzes die Johann Christian maakt, was dit een degelijk, maar eerder rustige versie waarin het 20-man sterke koor meer de aandacht trok dan de solisten of het orkest, waarin op hun beurt de cello's voor kleine maar verassende effecten zorgden. Het publiek was tevreden, maar was duidelijk vol verwachting op wat nog zou komen.
Het verschil met wat volgde kon niet groter zijn, want de versie van Johann Sebastian Bach is niet alleen veel langer dan die van zijn jongste zoon, het is ook een compositie waarin geen effecten worden geschuwd en waarvoor orkest, koor én solisten tot het uiterste moeten gaan om de barokke partituur tot z'n recht te laten komen. Een moeilijke oefening die de leden van Arcangelo tot een goed einde brachten, al klonk het koper op het einde van de uitvoering net iets te luid naar onze smaak. Maar het effect was wél geslaagd, en wie toch een beetje ingedommeld was (wat we ons niet voor kunnen stellen bij een dergelijke compositie), was meteen weer bij de les! Want J.S. Bach haalt werkelijk alles uit de kast om zijn boodschap over te brengen: indrukwekkende strijkers, zinderende cello's en fladderende fluiten, bijgestaan door schetterend koper en nadrukkelijke pauken, terwijl het koor als een wiegend korenveld door de partituur laveert en de solisten de kans krijgen om hun talent ten gehore te brengen, wat de Amerikaans sopraan Joélle Harvey en haar Nederlandse collega en mezzosopraan Olivia Vermeulen ook deden, zij het dat ook bas Thomas Bauer een goede beurt maakte, maar tenor Thomas Walker de grootste aandacht trok met een zeer doorleefde voordracht, en contratenor Iestyn Davies voor precieze koos boven effectbejag.
J. S. Bach schreef z'n Magnificat (in mi-mol groot) voor Kerstmis 1723 en het werd samen met drie kerstcantates uitgevoerd in Leipzig waar hij een jaar eerder in dienst was getreden als cantor na het plotse overlijden van Johann Kuhnau (1660-1722), wiens Magnificat traditiegetrouw in Leipzig op het programma stond. Bachs versie was dus een beetje een proefstuk en het is beslist niet toevallig dat zijn Magnificat meerdere overeenkomsten vertoont met de compositie van zijn voorganger inzake bezetting en afwisseling tussen koor, soli en duetten. Tien jaar later herschreef Bach z'n Magnificat en koos voor de toonaard re-groot (de versie die in deSingel werd uitgevoerd). Het is een grootse en indrukkende compositie, evenwichtig qua opbouw, met prachtige koorfragmenten en ruime solopartijen die gaandeweg worden uitgebreid tot 2 en drie zangers. Bijna elke regel van de tekst is een compositie op zich, wat betekent dat de eenvoudige tekstregels ontelbare keren worden herhaald en hernomen. De muzikale omlijsting is zonder meer grandioos en typisch Bachiaans, met lichte en dan weer heftigere passages, waarin pauken en koper voor het vuurwerk zorgen. Na afloop bleef de zaal net één seconde te lang stil en vervolgens liet het publiek z'n opgekropte emoties de vrije loop. Amerikanen zouden zeggen awesome, wat betekent geweldig, of in dit geval: ontzagwekkend.
Na de pauze was het de beurt aan Carl Philipp Emanuel Bachs Magnificat. Niet meteen de voordeligste positie, want wat kan je nog toevoegen als alles eigenlijk is gezegd? Maar Koor en Orkest Arcangelo, dirigent Jonathan Cohen en de solisten hadden er schijnbaar vertrouwen in en dat hoeft ons niet te verbazen, want C. PH. E. Bach schreef de compositie in 1749 en ze werd in maart 1750 uitgevoerd in Leipzig, kort na de dood van J. S. Bach. Solliciteerde hij misschien naar het baantje van zijn overleden vader? Dan besefte hij in ieder geval dat hij groots uit zou mogen pakken, want hij kende beslist de compositie van zijn vader (zijn eigen orkestbezetting, compositiestructuur en toonaard wijzen in elk geval overduidelijk in die richting) en hij wist ook dat men in Leipzig niet over een nacht ijs zou gaan. Maar een officiële sollicitatie van C. PH. E. Bach in die zin is nooit teruggevonden (alleen die van Bachs lievelingszoon Wilhelm Friedemann is bewaard gebleven). De functie ging uiteindelijk naar ene Gottlob Harrer, die vijf jaar later, in 1755, overleed.
Ook het Magnificat van Carl Philipp Emanuel Bach is een uitgebreid muziekstuk waarin de verschillende tekstdelen als autonome composities worden uitgewerkt, zij het dat hij toch iets zuiniger is en 9 aparte delen overhoudt (12 bij Bach) waardoor de tekst logischer gearrangeerd is. Zijn Magnificat is eveneens in re-groot geschreven en straalt bij momenten dezelfde feestelijke sfeer uit als dat van zijn vader. De toon van het orkest is duidelijk lichter en galanter als gevolg van de toenemende Italianisering van de Duitse muziek. Als de solopartijen in de uitvoering van Bachs Magnificat voor een dramatiserend effect zorgden, dan is er tijdens de uitvoering van C. PH. E. Bachs versie eerder sprake van opera-achtige aanpak, wat vooral de Schotse tenor Thomas Walker goed tot uitdrukking bracht. Misschien was dat niet meteen de bedoeling van C. PH. E. Bach, want uiteindelijk gaat het hier om een passage uit het Nieuwe Testament; anderzijds betreft het een lofzang en die nodigt uit tot een zekere mate van overdrijven of exaltatie. Bovendien bleek het opera-achtige karakter eerder ook al uit de rijkelijk versierde zangpartijen van sopraan en mezzosopraan. Trokken tijdens het Magnificat van J.S.Bach vooral orkest en koor de aandacht, dan waren dat eerder koor en solisten in de zetting van zijn oudste zoon. De sfeer was met andere woorden anders, maar ook de toon en de inkleuring door het orkest. Een dubbeltje op z'n kant als het erom gaat een keuze te maken tussen beide composities. Maar over de uitvoering van koor, orkest en solisten is er geen twijfel mogelijk: top!
William LIÉNARD
25/09/2015
---
---