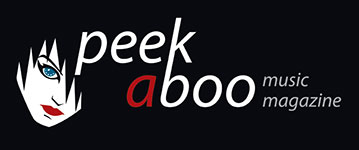 like this cd review
---
BACKTRACK LANE
Black Truth & White Lies
Music
•
CD
Garagerock
•
Indie Rock
•
Metal
•
Post-Metal
•
Rock
•
Shoegaze
[91/100]

Quart de Lune
17/07/2013, Filip VAN MUYLEM
---
As it's a brand new band for a lot of people i'll pass on their biography underneath, before starting the actual review:
Formed in January 2009, Backtrack Lane is a rock band conposed of two brotherhoods.

The band recorded an EP "It's Not Like" during summer 2009. This EP is for sale online and was recommended on fnac.com in 2011.

In early 2010 Backtrack Lane won a contest for young bands named Fallenfest. After that, the band had the opportunities to play in a lot of great venues in France and abroad (Boule Noire, Trabendo, Elysée Montmartre, Batofar, Scène Bastille, festival interceltique de Lorient, Charlie Steewart in Irland). The band also performed some unplugged gigs.

During summer 2011 the band recorded and produced its first album "Black Truth & White Lies" at Fat Bros Production studio. On the track " I Live Again" appears as a guest Eddy Santacreu from the australian band Koritni! The project was completed in 2012.
The group has been broadcasted several times on french radio (OUIFM on the show Bring The Noise), and regularly online (La Grosse Radio).
With the intro song they already state what they are standing for: great quality and lots of variation! From soft guitar to raging ones, heavy drums, sliding guitars, rock, metal... All very melodic and very well arranged and produced!
It's useful to say that they have a kind of nu retro sound (reads a bit weird, but I think that's the most correct way to describe them). Ok, they describe themselves as beiing influenced by Soundgarden, Foo Fighters, Pearl Jam,... I also think about Kid Rock, Nickelback and Red Hot Chili Peppers. 'Burn it' is indeed a fuelled song, straight, screaming (even with the hard on backing vocals). It could be the new Iron Maiden. Love the solo in the middle. 'Untie me' has a nice combination between the guitars and the drums. Love the energy in it, it feels more like everybody has already been untied. Nice shoegaze and nu metal, great vocals (o man, he can scream)! 'Ain't it enough' is a nice ballad, like Nickelback and Poison offers them (the emotions are really lived trough and honest)! Love the sliding guitar and the desperation in the vocals! 'Bad Stories' starts as a real nu metal song: hard and heavy, but polished. Love the grunting and screaming. Again lots of energy and powerfull vibe. The voice gets some kind of effect from time to time and here I can hear some Iron Maiden influences. Heading straightforward, great solo and great drummer! This could be one of those you hear on a one million dollar produced albums, so professional and so good.
'Excess' is following the same vibe, the voices melting together to make the vocals even stronger is simply great! A real tearjerker comes with 'Some memories remain', a typical nu mtal ballad. Once again we get the prove that they have a great singer and great musicians on board. For sure a sexy song with the typical Red Hot Chilli Peppers guitar sound is 'I live again (feat. Eddy Sant). The lyrics are a bit hot, but i think a lot of people will like this one. I hope it gets some airplay! Great retro sound, somehow a mix of all the best you can get, well mastered! 'Watch out' is a killersong! Again his masters voice behind the mic, killer guitars, great backings and a monster on the drums! This is the kind of songs which makes you want to see them on stage! 'Running away' plays in the same league as the previous one, with a bit more upfronted drums and some more breakdowns where we hear some pure singing. The breaks are killed by a yelling leadguitar and well worked out screaming. Real metal rules in this one! 'Hollywood Gonzo' is the last one, sadly as it feels like we can have more of this one! Once again we can hear how good his masters voice sings. The tempo is a bit lower than the previous songs, but too fast for a slow. Still a great song to end a great cd! Already hoping to see them one day on stage! Thumbs up and put your shoulder underneath this one!
https://www.facebook.com/pages/Backtrack-Lane/143002764878?fref=ts
https://www.facebook.com/DominoMediaGroup?fref=ts
Filip VAN MUYLEM
17/07/2013
---