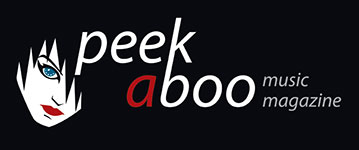 like this concert review
---
BAK XIII
In Omnia Paratus-tour: Tournai-concert 02-05-2014
Concert
EBM
[99/100]

04/05/2014, Peter DOLPHEN
---
This is the story from a day that does not go as planned! If I would have followed the plan, I had arrived in Antwerp that night to go see a PNE and Portion Control concert.

During some work in the garden, I heard from my brother-in-law that BAK XIII was playing in Tournai as well. Very short notice, as the planned concert of BAK XIII in The Hague was cancelled and they quickly arranged an alternative. So change of plans: No PNE, but a concert of BAK XIII it would be.
Surprise was even bigger when we arrived at the venue: Cornwall. OK, I read something about a Celtic Pub kind of thing but expected a side-room with a stage or so: hell no! This concert was in the middle of the pub. You want to go to the toilet? Well, just get up the 'stage' first: the toilets are in the back! I believe 90% of the people in the pub didn't even know about the concert until about.... it started?
It started with a bang: Chant du Cygne and Happy as fuck, both from the last album In Omnia Paratus, set the place on fire. What followed was a rollercoaster of hard hitting EBM tracks, a pub going bonkers and a temperature almost reaching the melting point. It was a bubble which took us for a flight and exploded when lights went on. It was over? Already? Well, that 'already' was about 1h30 later when the first beat started... Time flies when you're having fun.
Concert ended at about 23:30 and with no clear idea of an afterparty, we expected to be home around midnight. WRONG again! I went up to Damian, presenting myself and asking for the playlist for this short review. We ended up sharing a table in the pub, and exploring the extensive (and extensive it is) choice of beers in the Cornwall. At the end, I kind of made a rendez-vous for the Amsterdam-gig of the next day, but the extensive beer-tasting resulted in an equal extensive hangover... No Amsterdam that was... Even today on sunday (2 days later), my voice is still completely fucked up. And it was worth every damn second.
A last twist in my mind: why was there no promotion for this night? Why did I only hear about this the same day? And immediately I countered myself: don't mind about that: if there was 50 people more, it wouldn't have been that great atmosphere. Damn I love surprise-concerts!
Setlist:
Le chant du Sygne (In Omnia Paratus)
Happy as fuck (In Omnia Paratus)
Oh no! (In Omnia Paratus)
Where's the party? (Ultima Ratio Regum)
Where's my joy? (Ibi Deficit Orbis)
80's are back forever (In Cauda Venenum)
Weak (Morituri Te Salutant)
Tant mieux (Tant Mieux EP)
The hard way (In Omnia Paratus)
Vanguard (Ibi Deficit Orbis)
Vanguard 2 (Ace of spades 7")
We are alive (Ibi Deficit Orbis)
Body religion (Ultima Ratio Regum)
Until the end (Until the end EP)
Radio star (In Omnia Paratus)
Petit agité (Bérurier Noir cover) (Unreleased)
Ace of spades (Motorhead cover) (Ace of spades 7")
Headbanger (In Omnia Paratus)
Open the borders (Ultima Ratio Regum)

Peter DOLPHEN
04/05/2014
---