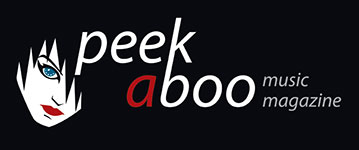 like this cd review
---
BARONESS
Purple
Music
•
CD
Metal
•
sludge
[85/100]

17/12/2015, Mark VAN MULLEM
---
After blue, red, green and yellow, Baroness chooses purple this time. Yes, Baroness has a new album out: Purple. Once again John Baizley created the distinctive artwork of the album. But let's talk about the music! Purple is a remarkably upbeat, cheerful, melodic and almost poppy album. But do not panic, you'll find plenty of tough riffs here. Purple is a nice blend of classic rock and metal influences, with an accessible and exciting sound.
After the heavy crash with their tour bus, with material damage only, you might expect them to come up with a rather dark album, but John Baizley (vocals and guitar) and Pete Adams (vocals and guitars) chose no to do so. Purple sounds up tempo, melodic and aggressive. And yes, it seems like Baroness has succeeded!
You won't wake up in a peaceful way with opener Morningstar. It feels like little children who wake you up too early, while you're still walking around in dreamland. Purple is Baroness' fourth album and the opening song is an absolute stunner. The track is briefly introduced by distorted guitars, joined by some drums and at full speed ahead! A delicious explosion with some impressive vocals, and believe us: you're awake!
Shock Me is a lesser shock than the title suggests. It is intense straightforward power rock in the typical Baroness-style, but with a poppy touch, and a fine guitar solo in the middle.

Try to Disappear also sounds pretty poppy, but in some way the song has more to offer than Shock Me. A danceable rhythm that is combined with strong vocals, great guitar work and the typical heavy drums. What a great song!
Kerosene is an instant favorite, an energetic song, with warm, harmonious vocals combined with some ragging guitars and clean solos.
The instrumental song Fugue was created by pure coincidence. It's the oasis of this album. It does not move the earth, it's just good.
Chlorine & Wine is the first song on Purple that can be labelled as a slow compositiuon. The song opens with atmospheric keyboards; later acoustic guitars take over, joined by electric guitars, and the song evolves to mid-tempo. Tight drums, great vocals and later the keyboards return (albeit discreetly). It is a song in which you discover a lot, it truly is the masterpiece of the album!
With On The Iron Bell Baroness goes full speed ahead, using the ingredients of Yellow & Green, but on Purple it sounds more refined and once again melodious.

Desperation Burns is the kind of power rock that Metallica unfortunately never will make again. The question remains whether Baroness should have. The answer is yes, simply because this is strong stuff!
If I Have To Wake Up (You Stop The Rain) is a song you would never expect on Blue Record or Red Album, but this lingering song perfectly fits on Purple. It is not the strongest Baroness song ever, just a very good one and a nice ending. Well, there still is Crossroads To Infinty, but with sixteen seconds, I guess that's more a segue.
Purple is a powerful, melodic, almost poppy, compact rock album. As said before, the album includes many riffs and sheer power, making Purple really rock. It's the best of both worlds. Producer Dave Fridman (The Flaming Lips, Sleater-Kinney) did a splendid job and as a result you hear Baroness in all its glory! Up to the next album as there are still plenty of colours to explore!
The best songs on Purple are: Kerosene, The Iron Bell, Try To Disappear, Morningstar and the sublime Chlorine & Wine.
Mark VAN MULLEM
17/12/2015
---
Na blauw, rood, groen en geel, kiest Baroness deze keer purper uit het kleurenpalet. Jawel, Baroness heeft een nieuw album uit: Purple. John Baizley tekende opnieuw voor het karakteristieke artwork van het album. Maar laten we het maar meteen over de muziek hebben! Purple is een opvallend uptempo, opgewekt, melodieus en bijna poppy album geworden. Maar geen paniek, aan stoere, vette riffs is er geen gebrek. Purple is tevens een mooie mix met invloeden uit klassieke rock en metal, zowel toegankelijk als spannend.
Na de zware crash met hun toerbus (ze kwamen er met de schrik van af), zou je eerder een donker album verwachten. Maar dat wilden John Baizley (zang en gitaren) en Pete Adams (zang en gitaren) nou net niet. Purple zou uptempo, melodieus, maar toch agressief klinken. En jawel, het lijkt er sterk op dat Baroness in dat opzet is geslaagd.
Met Morningstar is het geen rustig ontwaken. Het lijkt wel alsof kleine kinderen je veel te vroeg wekken terwijl je nog voluit in dromenland vertoeft. Purple is alweer het vierde album en opent met een absolute knaller. Het nummer wordt kort ingeleid door vervormde gitaarklanken, gev olgd door wat drums en meteen gaat het volle kracht vooruit: gaan met die banaan! Een (h)eerlijke explosie met straffe vocals; wakker ben je alleszins!
Shock Me is veel minder een schok dan de titel laat vermoeden. Het is wel hevige rechttoe rechtaan powerrock à la Baroness, maar met een poppy inslag en een fijne gitaarsolo in het middenstuk.
Try to Disappear klinkt tevens behoorlijk toegankelijk, en ofschoon ik ook hier de term poppy zou durven gebruiken, heeft de song toch iets meer in huis dan zijn voorganger. Een enorm aanstekelijk dansbaar ritme dat wordt gecombineerd met krachtige vocals, overheerlijk gitaarwerk en de typerende zware drums. Lekker nummer!
Kerosene is een instant favoriet. Een enorm vinnige track, met een lekkere vaart. Opnieuw hoor je dat volle geluid: erg warme volle harmonieuze vocals met een zalige mix van raggende gitaren en cleane solo's.
Het instrumentale nummer Fugue zou naar verluidt min of meer 'per ongeluk' ontstaan zijn en het vormt een rustpunt op dit album. Niets wereldschokkend, gewoon goed.
Chlorine & Wine is de eerste echt trage song op Purple. Het nummer opent met sfeervolle keyboards, waarna de akoestische gitaren het overnemen. De elektrische gitaren worden vetter aangezet en zo evolueert de song van een slepend nummer naar midtempo. Strakke drums, knappe vocals en er wordt fraai gesoleerd. De keyboards komen (weliswaar discreet) ook verderop in de song terug. Wat een kathedraal van song is dit, echt het vlaggenschip van Purple, waarin veel te ontdekken is.
Met The Iron Bell is het opnieuw volle gas vooruit. Je hoort de bekende Baroness-ingredienten van Yellow & Green, maar op Purple is het verfijnder en wederom enorm melodieus gebracht.
Desperation Burns is het soort powerrocksong dat Metallica helaas nooit meer zal maken. De vraag is of Baroness dat dan had moeten doen? Toch wel, dit is sterk materiaal!
If I Have To Wake Up (You Stop The Rain) is een song die je nooit op Blue Record of Red Album zou verwachten, maar deze slepende song past perfect in het Purple-scenario. Het is niet meteen de sterkste Baroness-song ooit, gewoon een heel goede en een mooie afsluiter. Goed, je hebt ook nog Crossroads To Infinty, maar dat is met zijn zestien seconden meer een segue dan een nummer.
Met Purple heeft Baroness een stevig, melodieus, bijna poppy, compact rockalbum gemaakt. Aan riffs en pure power is er geen gebrek en de plaat rockt als de beesten. The best of both worlds. De puike productie van Dave Fridman (The Flaming Lips, Sleater-Kinney) laat de band in zijn volle glorie horen. Op naar het volgende Baroness-album! Aan kleuren is er vooralsnog geen gebrek.
De beste songs op Purple: Kerosene, The Iron Bell, Try To Disappear en Morningstar zijn gaaf, Chlorine & Wine is subliem.
Mark VAN MULLEM
17/12/2015
---