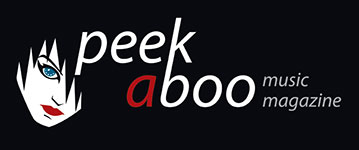 like this cd review
---
BATTLEAXE
Heavy Metal Sanctuary
Music
•
CD
Hard Rock
•
Heavy Metal
[90/100]

SPV
04/06/2014, Filip VAN MUYLEM
---
Since reforming in 2010, Battleaxe has been busy picking up from where they left off in the 1980's. The first sentence is very important to keep in mind whilst listening to the whole album: I felt a clear flashback with influences from great bands as for example Iron Maiden!

No better track than 'Heavy Metal Sanctuary' to illustrate that! It even sounds a bit like 'Be quick or be Dead'! It's without any doubt great stuff! Top vocals, hammering drums, slicing guitars, powerful backings... It has it all at a speeded up tempo! 'Shock and Awe' sounds like real heavy metal should sound like and at some point it reminds me of the metal tracks that Iggy Pop produced on his album mixed with some ACDC!

'Hail to the King' starts almost the same way as 'Welcome to the jungle' from Guns'n Roses and changes into the old school version of The Scorpions. I'm not a fans of guitars showing off, so fans of this get some halfway the track! 'Rebel with a Cause' is a great title for an enraged song as this one! It's a great idea to add the backings the way they did it, just as the few moments with an effect on the main vocals! This one awakens a lot of fantasy! The tempo is just perfect, it's a bomb track!

'Give it More' rocks on whilst 'Too Hot For Hell' gets a very catchy chorus! This one sounds really perfect for the upcoming gigs! I just miss the sound of a whip (as you hear sometimes on a Manowar track). 'Revolution' sounds a bit like the classic track 'Breaking the law' (Judas Priest with Iron Maiden minded vocals). It's a nasty rocker with good lyrics (it shows they came out of their cave and caught up with what's happing in the world of 2014). I appreciate the sliding guitars and hammering drums very much! 'A Prelude To Battle / The Legions Unite' has a warm sound and it's great to hear the guitar and the bass bump through my headphones! Lyrically it reminds me a bit of Manowar, but the fans know better! The story continues with 'Spirits of the Fallen'. I associate this one more with the musketeers, but that is my private fantasy! This track is perfectly mixed, making it hard to stand still! Rock on, my friends! Arms in the air!
'Devil Calls' sounds like a great start of the live show. Bass and guitar please my ears! It has a catchy chorus! 'Kingdom Come' starts like a typical ballad and appears to be indeed a metal minded ballad. It's very smart not to overproduce this one, so well done! Put your lighters in the air if it happens they play this one on stage! 'Romeo' gets superb backings, it's the kind of track where you can almost smell the fire or the gasoline! Do you see the fireworks? This one must be an excellent track to end a gig with (just listen to the lyrics too). A perfect end for a jewel as this one! I've rocked my roll! Hell yeah!
Filip VAN MUYLEM
04/06/2014
---