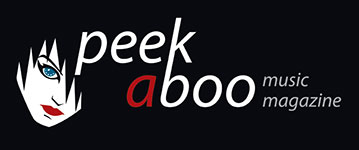 like this cd / vinyl / digital review
---
BEAUTY IN CHAOS
Finding Beauty In Chaos
Music
•
CD / Vinyl / Digital
Alternative Rock
•
Gothic Rock
•
Shoegaze
[75/100]

33.3 Music Collective
12/11/2018, Kevin BURKE
---
The most appropriately entitled album has come my way, "Finding Beauty In Chaos" by Beauty In Chaos, I do say appropriate for two reasons, Beauty In Chaos is a great band-name but there is a raw beauty in the music produced here, also I have just discovered them and found that beauty in the distorted chaos.
After all that, because I like it will others?
Very much so is the simple answer, it is an atomic bomb of an album, relentless power from start to finish, there is even a stunning reworking of the T.Rex classic; "20th Century Boy" which arrives midway through the album, it is both mischievous and powerfully delivered.
Beauty In Chaos is not so much a band but a concept, an orchestra of sonic, shoe-gazed grunge created by Human Drama guitarist Michael Ciravolo, Ciravolo assembled a cast of music royalty who contribute in both performance and songwriting to 'Finding Beauty In Chaos', they include; Ice-T, Simon Gallup of The Cure, Wayne Hussey of The Mission and Al Jourgensen of Ministry.
Make no mistake, all this talent does not sculpt an unbalanced recording, instead it gives it a depth and wider scope throughout which at times in the modern music era is lost.
The album opens strong with "Road To Rosario", a very catchy guitar-hook, relaxed and atmospheric, it sets the scene for the album perfectly, there is something very Soundgarden sounding here, not a bad thing by any means. Our journey takes us into "Storm", soft vocals against a colossal collage of sound, the albums strength is in the delivery of the lyrics, highlighted in the phased acoustic guitars of "Man Of Faith", which sees a slight nod to Patti Smith; "Jesus died for your sins, well he didn't die for mine".
The contribution from Ice-T, "Un-Natural Disaster" also features Doug Pinnick of Kings X, it is the clear standout on the album, touches of Body Count from Ice-T as it is an almost summary of the nineties and the LA riots.
There is a change in pace on the album courtesy of Betsy Martin from Purr Machine on "Heliotrope", a beautiful and stylish vocal delivery nicely placed on the album to shift its mood.
The seven-minute closer and title track features The Awakenings Ashton Nyte which starts with a Leonard Cohen styled vocal that builds slowly into a feedback-laced wall of sound. You may at times be forgiven for mishearing a synthesizer, apparently there is none, added textures can be heard but they are produced using guitar-pedals more so than industrial devices.
This album is strong, a very solid affair and Beauty In Chaos are definitely in the starting blocks and ready for great things, for fans of the old-school nineties grunge and shoe-gaze era this is a must.
Kevin BURKE
12/11/2018
---