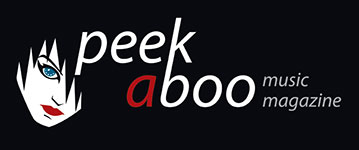 like this single (digital) review
---
BEAUTY IN CHAOS
Un-Natural Disaster - ft. dUg Pinnick, Zakk Wylde and Ice-T (Collide Mix)
Music
•
Single (Digital)
Alternative Rock
[100/100]

33.3 Music Collective
05/04/2019, Kevin BURKE
---
The Michael Ciravolo project, Beauty In Chaos refuses to go quietly into the night, it refuses to be forgotten as a one off flash in the pan like so many others. A little over six months after the first release, the incendiary "Finding Beauty In Chaos", they are back with the force of an atomic bomb, and this time with a monumental tour de force of music royalty. On Michael Ciravolo's latest journey he has gathered together Ice-T(Body Count), Zakk Wylde(Black Label Society), Pete Parada (The Offspring) and dUg Pinnick(King's X).
The track "Un-Natural Disaster (Collide Mix)" is a teaser for the upcoming long-player release "Beauty Re-Envisioned", and features all this power unleashed. This direct musical assault becomes the perfect energetic-industrial revolution honed within a seven-minute soundscape. Themed on the devastating effects of climate changed, a point close to the New Orleans born Ciravolo who witnessed the devastation first hand on his hometown.
The track, which originally appeared on "Finding Beauty In Chaos" is now dynamically recharged with the lightning solos of Wylde, the original riffs however are still intact though twisted more with passionate exploration. Whilst it is all dramatically galvanized by the vocals of Pinnick and Ice T, the duo nail the emotions and urgency perfectly. This is not just a re-vision, it is more of a-tearing down and rebuilding, Beauty In Chaos present a master class on how to deliver the perfect track. If this is just a taste, then the full release should transcend any expectations.
After "Un-Natural Disaster (Collide Mix)" preview by Rolling Stone Magazine, the Human Drama guitarist Michael Ciravolo is starting to see the fruits of his visions becoming a reality and receiving their rewards.
Words by dUg Pinnick and Ice-T
Music by Michael Ciravolo
dUg Pinnick - vocals and bass
Ice-T - vocals
Zakk Wylde - lead guitar solo
Michael Ciravolo – electric guitars
Pete Parada - live drums
Statik / Collide - drum programming, textures and synths
Mixed by Statik of Collide
Original recording by Michael Rozon
Video produced by Industrialism Films
Directed by Vicente Cordero
Pre-order via-
https://www.beautyinchaosmusic.com/music-store/
Kevin BURKE
05/04/2019
---