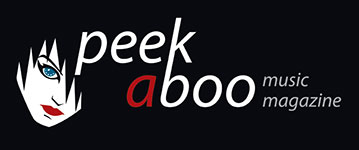 like this cd review
---
BELL GARDENS
Slown Dawn For Lost Conclusions
Music
•
CD
Dreampop
•
Indie
•
Shoegaze
[90/100]

Rocket Girl
01/10/2014, Paul PLEDGER
---
Brian Eno, Mojave 3, Moby, This Mortal Coil, Pearls Before Swine, Spaceman 3....bloody hell. Six tear-duct tickling artists right there. To that small list (and many others) you should add Bell Gardens, an outfit that specialises in music bordering on the religious, the revelatory and the profoundly beautiful, so much so that you'll be needing a box of Kleenex, a bottle of your favourite liquor and a day off after listening to the band's triumphant second album.
Basically, Slow Dawn For Lost Conclusion may bear a title more fitting for a trippy '60s band indulging in dismissive psychedelia but, as an album, it offers much more. Finely-crafted and incredibly atmospheric, Bell Garden's oeuvre is sheer aural starlight that borders on the incredible quite often. I'll suggest you fast-forward to the peach - Take Us Away is a slow-paced honey of a song that sports weeping strings, an unobtrusive bassline and those harmonious vocals, all of which suggests a soundtrack to taking a balloon ride across the Grand Canyon or, at the very least, over the English Channel. One of those colourful Montgolfier balloons would do nicely.
There are many other highlights but to be fair, the album should be consumed as a whole experience rather than pointlessly extracting one or two songs for scrutiny. The fact that the superb closer Why Me Lord (a cover of Kris Kristofferson's elegiac hymn) has been selected as a digital-only bonus-track is both a travesty and a pointer to just how many great songs these chaps have stashed in their locker, and all from a collective previously responsible for just one further album and an EP - it's a compliment when I suggest they may have been around for decades. And if those six previously-mentioned artists mean anything at all, you'll probably 'get' Bell Gardens. A truly wonderful album.
This review also appeared on Flipside Reviews
Paul PLEDGER
01/10/2014
---