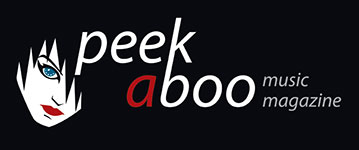 like this cd review
---
BENE GESSERIT
A High, Happy, Perverse And Cynical Cry Of Joy
Music
•
CD
Experimental
•
Minimal
•
Synth Pop / Electro Pop
[89/100]

EE Tapes
15/03/2012, Didier PIETERS
---
EE24 / 500 copies
Minimally organized chaos. Not for everyone, but for those who love an experimental "poppy" walk on the wild side, utterly and absolutely recommendable! 18, often short tracks, beautiful in a naïve and childlike way. BeNe Hiroshima, GeSeRRiT Mon Amour … Insane lyrics, repetitive nihilism, efficiently programmed (drum)machinery, dada capitalism, 2 Belgen with a Russian touch, sonorous paintings, nocturnal songs on very dark topics and bewitching vocals, total obscurity, instrumental twilight, hysterically electronic … A gift gladly received, again, in 2012. A new dawn for "Les Enfants De La Rue" and the strangest amongst strangers. In the night, of course. Tarang, general weirdness, and intuitive rhythms, Cold Wave drums and synths, barren sounds, icy, skillfully positioned, placed with surgical precision, a stream of creativeness, enchanting decadence … A short waltz? Why not! The BeNe GeSSeRiT fanfare marches through desolate Belgian villages … Kitchen Music for delicate people, existentialism … A clear blue smile is painted on my face, a desired delirium, 1 minute and 21 seconds, surprisingly sensible, overwhelms me … La Brabançonne? Is this the end? Not at all! As an encore you get the BeNe singles, 3 songs … Weirdly enough those are not the best songs on the CD. My personal favorites are "Nuit Et Chuchotements", "Tonight", "Kitchen Music (For Kitchen People)" and "Existentialisme".
This major piece of work is a (CD) reissue of the vinyl album "A High, Happy, Perverse And Cynical Cry Of Joy", by BeNe GeSSeRiT (Insane Music, 1985). BeNe GeSSeRiT is a Belgain duo starring BeNeDiCT G. en B. GHoLa, AKA Nadine Bal en Alain Neffe.
Another EE Tapes "Grand Cru" and as usual, limited (to 500 copies).
For further relevant info: http://www.eetapes.be/
Didier PIETERS
15/03/2012
---
EE24 / 500 copies
Minimaal georganiseerde chaos. Geen spek voor ieders bek, maar voor wie van een experimentele walk on the wild side kan genieten, een absolute aanrader! 18, vaak korte nummers, mooie songs in al hun kinderlijke eenvoud, BeNe Hiroshima, GeSeRRiT Mon Amour … Geschift gekke teksten, repetitief nihilisme, vakkundig geprogrammeerde drummachientjes, 2 Belgen op Russische wijze, klankrijke schilderwerkjes, nachtelijke songs met heerlijk donkere thema's en sublieme zang, totale obscuriteit, instrumentale schemering, hysterisch elektronisch … Voor elk wat wils en meer. De blijde intrede van bijwijlen irritante genialiteit, opnieuw, in 2012. Een nieuwe kans? Een nieuwe dageraad voor de kinderen van de straat en de vreemde vreemden in de nacht … Tarang, algemene weirdness en intuïtieve ritmes, Cold Wave drums en synthesizers, kale klanken, plichtsmatig geplaatst, secuur precies, decadent betoverend! Een walsje? Waarom niet? De BeNe GeSSeRiT fanfare marcheert gezwind door verlaten dorpen, diep in de nacht … Keukenmuziek voor keukenmensen, Existentialisme … Een heldere blauwe glimlach verblijd mijn zinnen, een delirium van 1 minuut en 21 seconden, verassend zinnig … De Brabançonne? En toen was er niets meer … denkt u? Als toemaatje krijgt u zelfs nog de singles van BeNe GeSSeRiT, 3 songs … De toppers van dienst? Vreemd genoeg niet de singles, wel: "Nuit Et Chuchotements", "Tonight", "Kitchen Music (For Kitchen People)" en "Existentialisme".
"A High, Happy, Perverse And Cynical Cry Of Joy" is een CD reissue (remastered door Alain Neffe), van de enige en veel gezochte LP (1985, Insane Music) van BeNe GeSSeRiT, een duo bestaande uit BeNeDiCT G. en B. GHoLa AKA Nadine Bal en Alain Neffe. Een EE Tapes Grand Cru en zoals gebruikelijk een gelimiteerde uitgave (500 exemplaren).
Voor alle andere relevante info: http://www.eetapes.be/
Didier PIETERS
15/03/2012
---