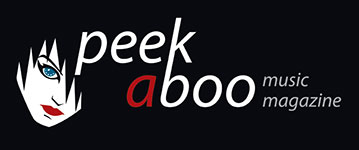 like this vinyl review
---
BENJAMIN FINGER
Amorosa Sensitiva
Music
•
Vinyl
Ambient
•
Classical
•
Jazz
•
Noise
[70/100]

Blue Tapes and X-Ray Records
16/10/2015, William LIÉNARD
---
Drones, synths, cello, voices, saxophone and field recordings; those are the ingredients with which the Norwegian musician Benjamin Finger creates his own universe on the EP Amorosa sensitiva, a collection of six compositions that are a cross between meditation and fantasy, and in which he mixes classical sounding elements with free jazz and atmospheric sounds. We spontaneously think of John Lemke, but the compositions of Finger are less minimalist and leave less room for silence. They are meditative in character (Headsincrawl) and the humming and abrasive cello in When Face was Face adds neoclassical keys to the quiet meandering synth sound, while Waltz in Clay floats on the delicate sound of a piano, with voices in the background, in the second half supplemented by sucking metallic synths, without losing the contemplative character of the song.
Whirlbrainpoolin sounds nervous and hectic from the beginning, with dark synths, layered percussion and the jazzy sound of a saxophone, initially peaceful, later chaotic and noisy. For the fans! Bum Finger Notes is a melodic track of an introspective nature. The piano sounds atmospheric and quiet, against the backdrop of sporadic saxophone sounds, while Darnscullgreyness continues in the same style with softly buzzing synths, and repetitive, echoing voices.
Whirlbrainpoolin is a maverick, but the other five compositions are attractive soundscapes.
Tracklist:
1 Headsincrawl
2 When Face was Face
3 Waltz in Clay
4 Whirlbrainpoolin
5 Bum Finger Notes
6 Darnscullgreyness
https://www.youtube.com/watch?v=5H9qWJjgcG8
https://www.youtube.com/watch?v=qkyU0ljO87s
William LIÉNARD
16/10/2015
---
Drones, synths, cello, stemmen, saxofoon en field recordings, dat zijn de ingrediënten waarmee de Noorse muzikant Benjamin Finger z'n eigen universum creëert op de ep Amorosa Sensitiva, een verzameling van zes composities die het midden houden tussen meditatie en fantasie, en waarvoor hij klassieke aandoende elementen vermengt met free jazz en ambiente geluiden. We denken spontaan aan John Lemke, maar de composities van Finger zijn minder minimalistisch en laten minder ruimte voor stilte. Meditatief van karakter zijn ze wel (Headsincrawl) en de zoemende en schurende cello in When Face Was Face legt neoklassieke accenten over de rustig meanderende synthnoise, terwijl Waltz in Clay al even rustig dobbert op het geluid van een piano en stemmen op de achtergrond, in de tweede helft aangevuld met zuigende metaalachtige synths, zonder dat de track z'n contemplatieve karakter verliest.
Whirlbrainpoolin klinkt vanaf het begin nerveus en jachtig, met donkere synths, gelaagd slagwerk en het freejazzygeluid van een saxofoon, aanvankelijk rustig, later chaotischer en noisy. Voor de liefhebbers! Bum Finger Notes daarentegen is opnieuw melodisch en introspectief van karakter. De piano klinkt atmosferisch en rustig, met op de achtergrond sporadische flarden saxofoongeluid, terwijl Darnscullgreyness in dezelfde stijl doorgaat met zacht zoemende synths, galmende en repetitieve stemmetjes.
Whirlbrainpoolin is een buitenbeentje, maar de vier andere composities zijn mooie soundscapes.
William LIÉNARD
16/10/2015
---