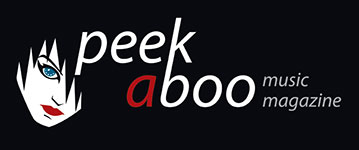 like this movie review
---
BENJAMIN JOHNS
Traveller
Movie
Crime
[62/100]

Metrodome
21/01/2014, Didier BECU
---
Outside the UK he's not that known, but over the North Sea David Essex is a real star. For some he's the ultimate rockgod, others see him as the actor that graced movies like That'll Be The Day or Stardust, while for others he always will be the guy who lost the role from Danny in Grease to John Travolta. Fact is that the UK still loves Essex and if he's making a movie then it's not unnoticed. His latest movie (Traveller) is about the life of gypsies. A very important group as Essex's grandpa used to be a gypsy himself. According to the star, a country is without freedom if they forbid gypsies on their territory.
Owen McBride (Billy Cook, in real life Essexs own son) is a half blood who can't decide between the life as a gypsy and that from a "normal" human being. One day the boy got involved in a brutal robbery. He got chased by both the police and the local mob who wants their money back. Gypsy Blackberry (Essex) gives him a chance to take care of his racehorses. A beautiful friendship starts that is interrupted by brutal violence from the mobsters.
You can't help thinking of Snatch when watching Traveller. Of course that's because of its subject as Benjamin Johns also portrays gypsies who fight for fun and who are unwanted by others. The truth however is that Johns isn't Guy Ritchie and that Cook ain't no Brad Pitt either, but Traveller is however a movie with good performances. And that's a rare thing in such lowbuget-movies. So yes, Traveller certainly deserves a change, especially if you're fond of typical British movies (included with the typical humour). The only question that remains is if anyone outside the UK will actually loose his sleep over this. Life's just a vicious circle…
Traveller is out on 27th January on Metrodome.
Didier BECU
21/01/2014
---
Buiten het Verenigd Koninkrijk is hij nauwelijks bekend, maar over de Noordzee is David Essex een heus idool. Sommige Britten beschouwen hem als de ultieme rockster die ook in films als That'll Be The Day of Stardust schitterde, terwijl hij voor andere landgenoten gewoon de Brit zal blijven die de rol van Danny in Grease aan John Travolta zag voorbijgaan. Feit is dat Essex in Groot-Brittannië nog steeds een grote faam geniet. Als hij een film uitbrengt dan gaat dat daar niet onopgemerkt voorbij. De laatste in dat rijtje heet Traveller en gaat over het leven van de zigeuners. Deze bevolkingsgroep speelt een belangrijke rol in Essex's leven omdat zijn opa zelf zigeuner was. Volgens de acteur is een land die geen zigeuners toelaat een land zonder vrijheden.
Owen McBride (Billy Cook, in het echte leven de zoon van Essex) is een halfbloed die maar niet kan kiezen tussen het zigeunerleven en dat van een "normale" mens. Op een dag laat de jongeman zich door een vriend overhalen om een diefstal te plegen, maar dat loopt op een fiasco uit. Owen wordt zowel door de politie als door een bende gangsters nagezeten. De wat oudere zigeuner Blackberry (Essex) biedt de ontredderde jongen een baantje als paardenverzorger aan. Hij vergeet daardoor zijn problemen, maar de gangsters willen natuurlijk wel hun gestolen geld (dat Owen niet heeft) terug…
Automatisch moet je aan Snatch denken wanneer je Traveller bekijkt. Ook hier gaan de zigeuners voor de lol met elkaar op de vuist en komen ze in aanraking met allerlei malafide types. Alleen is Benjamin Johns geen Guy Ritchie en Cook nog geen Brad Pitt. De acteerprestaties vallen wel nooit op, maar slecht zijn ze nu ook weer niet (en dat is toch een uitzondering in dat soort low-budgetfilms). Dus neen, de film die op een boek van John F. McDonald is gebaseerd is zeker geen misser, ten minste niet als je van moderne Britse film (inclusief de typische humor) houdt. Op het einde van de filmrit heb je wel de indruk dat je een lichtgewicht hebt bekeken, toch bevat Traveller genoeg charme om je anderhalf uur aan hert scherm te kluisteren. De vraag is alleen of er buiten het Verenigd Koninkrijk daar iemand zijn slaap zal voor laten, het leven blijft een vicieuze cirkel…
Traveller is vanaf 27 januari in de winkels te vinden via Metrodome.
Didier BECU
21/01/2014
---