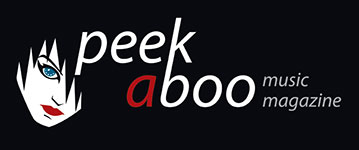 like this article review
---
BENJAMIN SAMSON (XMH)
Ten Albums That Changed My Life
Article
20/08/2015, Didier BECU
---
Some say the dark scene in Holland is dead. There is no goth festival and there are not that many gigs, but there is always one name that will reign the Dutch dark kingdom and that's XMH. We asked frontman Benjamin Samson to come up with his ten albums...
Ten albums... Only ten? Man that's a tough one, but here it goes.
I present them to you, in no particular order:
KORN – Freak on a Leash
As a reader of Spawn, the cover art is what made me buy this album. Turns out I liked the music too (lucky me, haha). The weirdness of the vocals was something totally new for me and this strange, bass-heavy, almost Hip Hop-ish kind of metal immediately got to me. I'm not really big on the whole Nu-metal thing, but I still enjoy this album.
HOCICO – Sangre Hirviente
My first encounter with this kind of harsh, dark, aggro, whatever you want to call it, electro. The harsh vocals, the use of melody... I was instantly hooked. Having always been a fan of Dance music (mainly trance though) and Metal, here is a couple of guys from Mexico that combines the best of both worlds. This album inspired me to begin experimenting with electronic music myself.
FAITHLESS – Reverence
Trancey, Triphop-ish, emotional, chill, danceable awesomeness. They created a unique and instantly recognisable sound without limiting themselves to a single genre of music. Something not so many artists achieve. I instantly fell in love with this album. Especially "Salva Mea", this track still gives me chills.
2 UNLIMITED – No Limits
Living through the 90s in The Netherlands, there was no escaping this eurohouse act. I admit it's not the most exciting genre, but I'd be lying if I said this album didn't have a huge impact on me at the time of its release. It greatly influenced the sort of music I went looking for. In fact, I think this was my first love in terms of electronic music.
Yes, the nostalgia is strong in this one. I even still own a 2 Unlimited T-shirt :D
JUNO REACTOR – Labyrinth
I remember sitting in the cinema during the end credits of The Matrix – Revolutions, thinkingf: "I must find out what this awesome music is!" But for some reason I have never figured out what it was. Some time after that, taking a break from recording the first full length XMH album, Gerwin (our mixing and mastering guru at the time) asked if I wanted to listen to something cool. He turned up the volume, and you can guess what it was...
I bought the album and it blew me away. Pulsating bass lines, bombastic African percussion, haunting vocals, Spanish guitars, hypnotic chanting and so much more, all packed into one amazing album. This is the best mix of all sorts of ethnic music and psychedelic electronic music ever. Well, in my opinion anyway... ;)
BASIL PALEDOURIS – Conan the Barbarian OST
I've always liked classical music, especially if it's really "big" and symphonic. So I guess it's only natural that I love movie scores. But this is the one that got me in to that whole music in films thing. It's exciting, heroic, dramatic... A real emotional rollercoaster and I love it. I still have the wish of scoring a movie myself one day. And this album is largely to blame for that.
INFECTED MUSHROOM – The Legend of the Black Shawarma
My number one must-have in any party playlist. Full of humour, strange experiments and danceable, this album is just an all around good time. And it opened up my eyes to lots of different ways of using weird, unorthodox stuff in dance music and get away with it. Like toy guitars, strange and deformed vocals, a smack in the face, anything really. At the time it was like a breath of fresh air for me when it came to making music. It opened up a whole world of stuff I hadn't done before. And after being stuck in a rut, it made music fun again.
THE DOORS – The Doors
This is simply my favourite album by my favourite band. It doesn't matter what mood I'm in or what I'm doing, if I hear The Doors, I'm instantly in a state of bliss. Don't ask me why, I just am.
THE PRODIGY – The Fat of the Land
Is it rave? Is it Drum and Bass? Wait a minute, is that an element of Hip Hop I hear? Or Trip Hop-ish rock something...? It's all of the above and none of it at the same time, injected with a dose of adrenaline. That's the best way I can describe this album. For me it had an air of "do whatever the bloody hell you want to do. As long as you rock it, people will be down with it." I know you could say the same thing for almost all the acts mentioned in this list. But this album was my first encounter with an act that (for me at least) really seemed to embody that concept.
METHOD MAN - TICAL 2000: Judgement Day
Once upon a time the majority of rappers had something to say. And Hip Hop was cool, you could dance to it and have a good time. Sure, there were songs about butts. But they were the exception and admittedly kind of fun. Somewhere in the years before it all went to shit, the Wu-Tang Clan gained popularity. They even reached the mainstream charts with a few tracks. There was something about Method Man's voice that made him stand out above the rest in my opinion. And his second solo album introduced me to the idea that there was still room for creativity in rap music. I know it was not the best album in the history of music (even though the title track still annoys my neighbours from time to time), but the guy thought out of the box. And I loved that... Still do. And in fact, even if this album wasn't as good as it could have been, it kind of gives me hope that while the music industry is largely a big turd on a stick, there will always be people that keep music itself alive... :)
So there you have it. Not so much my top ten best albums, but more ten albums that influenced me in one way or another (both as an artist and as a fan). Some of these albums even helped me through some tough times. I know it's a cliché, but it's true ;)
This list could have been (and maybe should've been) so much longer, but it is what it is. I hope you enjoy reading it!
Didier BECU
20/08/2015
---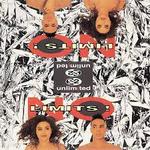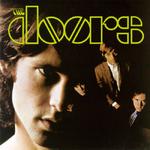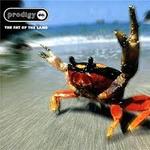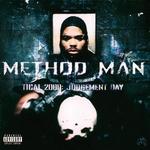 ---