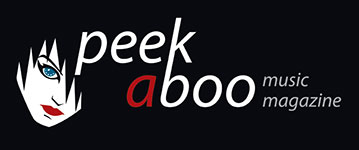 like this movie review
---
BENNETT MILLER
Foxcatcher
Movie
Drama
[85/100]

A-Film
29/06/2015, Didier BECU
---
Those who are rich rule the earth, it is as simple as that. John E. du Pont (Steve Carell), one of the heirs of the rich family that owns the largest chemical company in the world, also had this opinion. His mother (Vanessa Redgrave) does not like the fact that her son has a passion ordinary sports like wrestling. She pledged her heart to the world of horses, a sport that fits perfectly with a wealthy family. He knows that he will never get the blessing of his mother, but that does not stop the industrialist to start his own wrestling team. Du pont literally bought the Olympic champions Dave (Mark Ruffalo) and his brother Mark Schultz (Channing Tatum) so that they could train in his land house to win a gold medal at the Olympic Games in 1988 in Seoul. It ended in a fiasco when Du Pont shot in cold blood Dave in January 1996.
This drama was already put on paper by Tim Huddleston in his book Wrestling With Madness , and now there is the disconcerting film by Bennett Miller. For a moment it seemed as if Foxcatcher would be the underdog that would win five Oscars, but the power of Birdman was just too big. Separately, the picture of the man Miller who also directed Capote with Philip Seymour Hoffman and Moneyball with Brad Pitt made ​​one of the best movies of this year so far. In a shocking manner Miller shows what a person can do if he has tons of money. You can't say Mark is an intelligent boy, but his brother is. Mark has the obsessive urge to become champion, nothing else interests the young lad. The athlete accepts the fact that he is day in day out controlled and humiliated by a freak who cringes when he sees the shadow of his mother.
There has been a lot written about the actors, and although there were doubts in the choice of comedian Steve Carrell he just turned out to be the icing on the (disgusting) cake. The comedian who plays a completely different role than what we are used from is with his hawk nose almost unrecognizable. His movements are scarce, but if he does something then the consequences are mostly hard. Channing Tatum plays probably the best role of his career so far, while Mark Ruffalo shows that he can handle all kind of roles. Bennett Miller is a filmmaker who takes his time. Sometimes it seems as if Foxcatcher is directed in slow motion, and for a film of 140 minutes that may seem too slow, but it never is. Foxcatcher perhaps had the disadvantage that it was promoted as a wrestling movie (it is not!), it is however a bitter black drama about extreme wealth and how some can abuse that.
Foxcatcher is now out on DVD and Blu-ray on A-Film.
Didier BECU
29/06/2015
---
Wie rijk is regeert de aarde, zo simpel is dat. John E. du Pont (Steve Carell), één van de erfgenamen van deze rijke familie die eigenaar is van het grootste chemische bedrijf ter wereld, had ook deze mening. Zijn moeder (Vanessa Redgrave) vindt het maar niks dat haar zoon zich met een ordinaire sport als worstelen bezighoudt. Zelf heeft ze haar hart aan de paardensport verpand, een sport die perfect bij een rijke familie past. Hij weet dat hij nooit de zegen van zijn moeder zal krijgen, maar dat belet de industrieel niet om een eigen worstelteam op te richten. Dit scenario lijkt misschien verdraaid veel op de Amerikaanse versie van Marc Coucke, maar het is (jammer genoeg) meer dan dat. Du pont kocht letterlijk de Olympische kampioenen Dave (Mark Ruffalo) en zijn broer Mark Schultz (Channing Tatum) op zodat die zich in zijn riante villa konden klaarstomen om op de Olympische Spelen van Seoel in 1988 een gouden medaille te winnen. Het ontaarde in een fiasco toen Du Pont in januari 1996 Dave in koelen bloede doodschoot.
Dit drama werd door Tim Huddleston al op papier gezet in zijn boek Wrestling With Madness, en nu is er de onthutsende film van Bennett Miller. Eventjes leek het erop of Foxcatcher de underdog zou worden die vijf Oscars in de wacht ging slepen, maar de kracht van Birdman was net iets te groot. Los daarvan is deze prent van de man die ook al Capote met Philip Seymour Hoffman en Moneyball met Brad Pitt maakte één van de beste films die je deze zomer in je lader kan stoppen. Op een schokkende wijze toont Miller wat iemand kan doen als hij over tonnen geld beschikt. Mark kan je niet meteen een intelligente jongen noemen, zijn broer is dat eerder wel. Mark heeft de obsessieve drang om kampioen te worden, iets anders interesseert de jonge knul nauwelijks. De atleet laat zich dag in dag uit 24 uur controleren en vernederen door een freak die zelf ineen krimpt als hij de schaduw van zijn moeder ziet.
Er werd heel wat geschreven over de acteurs, en alhoewel er twijfels waren bij de keuze van komiek Steve Carrell is hij net de kers op de (wansmakelijke) taart geworden. De komiek die hier een compleet andere rol speelt dan wat we van hem gewend zijn is met zijn haviksneus zo goed als onherkenbaar. Zijn bewegingen zijn schaars, maar als hij iets doet dan is het bang afwachten voor de gevolgen. Channing Tatum speelt hier waarschijnlijk de beste rol uit zijn hele carrière, terwijl Mark Ruffalo moeiteloos toont dat hij zowat alle rollen aankan. Bennett Miller is een cineast die zijn tijd neemt. Soms lijkt erop alsof Foxcatcher bijna in slow motion is opgenomen, en voor een film van 140 minuten lijkt dat misschien tergend traag, maar dat is het nooit. Foxcatcher had misschien het nadeel dat hij als worstelfilm werd gepromoot (dat is hij dus niet!), wel een bitterzwart drama over extreme rijkdom en hoe sommigen dat misbruiken.
Foxcatcher is vanaf nu uit op dvd en Blu-ray, en dit op A-Film.
Didier BECU
29/06/2015
---
---