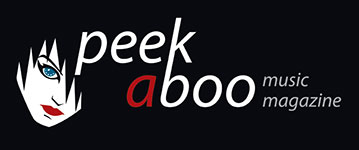 like this cd review
---
BENNY ZEN
Go Out And Love The People
Music
•
CD
Pop
•
Post Rock
•
Rock
[80/100]

Fons Records
01/05/2014, Filip VAN MUYLEM
---
Sometimes a sleeve needs an eye catcher, well this has a big one. The front that you see on top of this review is in fact the back. The real front sleeve has one big eye catcher and a second one hidden, both part of a beautiful female body. What you see is in fact the front of the back sleeve. Now enough talking about nice views...
At first I present you the promo talk: With the fourth album 'Go out and Love the People', Peter Houben returns with his band to his crooked roots: cross-eyed rock that nevertheless manages to run straight ahead. He wrote 11 songs in accordance with the following guidelines: the guitarist's right hand must bang out eighth notes (ta-da-da-da-ta-da-da-da), the bass player can only use two fingers, the drummer sticks to a diet of Irish coffee and neither diminished nor augmented chords are allowed. Things came to a conclusion during the five hottest days of 2013 (Pascal Deweze's studio has no air-conditioning). The result is a deceptively transparent ROCK ALBUM about waiting rooms, Bob Dylan, spring fever, art in the 21st century, 50 cigarettes a day, love and bees...
I think this said enough about their philosophy! so the first track 'Drunk at Home' reminds me of Temples versus Beck. A bit rock, a bit retro, a bit of everything, a nice sound. Why is my Baby So Pale?' sounds a bit the same, just a bit sweeter and with more slowdowns. 'Gonna be Fixed' has a higher tempo. 'Go Out and Love the People' starts a bit psychedelic, very into retro '70's, like the drugged period of The Beatles. 'Listen to the Noise' sounds softer as expected, like on drugs like weed (yet again into The Beatles and yes you hear even their name in this song). 'Moses, Man I'm Hit' gets nice guitar hooks and a retro sound, pretty happy. 'I like Airports' starts very psychedelic, the guitars wake up the song and give it a fixed drive. Not a bad song, very catchy with the Lalalalalala-part... 'No Revolution' is very into The Doors. 'They're not telling' starts with a computer voice and electronic sound, very into New Wave until the Beck sound takes over and gives it a twist. All in all a very bizarre track. 'Planet Yoyo' sounds very different from most of the other tracks, love the lyrics in this one. I adore the Punky attitude, mixed with some pop. It's very hard not to start laughing with this song. Hear for yourself! 'Attitude adjustment Scheme' is the last track and takes 0.22 seconds of your time, I think the drugs knocked them down.
Well, I'm clean, so I can be very hard for this one! Well, try to listen to it and tell me if I'm right!
Filip VAN MUYLEM
01/05/2014
---