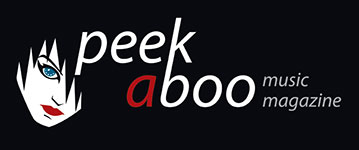 like this movie review
---
BERNARD ROSE
Sxtape
Movie
Horror
[50/100]

A-Film
04/06/2014, Didier BECU
---
We already told it and probably will repeat it, but if you want to gain some money in movies you better shoot one with a handcamera, at least as long if people are visiting it at the theatres! Since the creators from The Blair Witch Project have become rich with a minimum of investments, every filmmaker is dreaming that one day this will happen to him as well. That's probably what went through Bernard Rose's mind too. That's kind of weird if you know that this American made twenty years ago the classic Candyman. Today he can't even convince the pulp lovers. For his newest production Sxtape (dumb name, indeed!) he got the help from Steven Schneider who happens to be the producer of the Paranormal Activity-films. Such a duo would normally be able to make fireworks, but this movie seems more like a first attempt from an enthusiastic horrorfan who is trying to make his first gore feature.


The two didn't even try to make an original script as the story is all by all very predictable. Adam (Ian Duncan) and Jill (Caitlyn Folley) are two extravagant youngsters who like to do what others don't. The couple want to record a sextape. On their route they find an abandoned asylum. Quite soon after they discover that lots of things have happened in the building that are better kept secret. Adam begs his lover to leave the dangerous place, but the courageous Jill refuses. And yes, soon after the first ghost appears!


Let us be honest: there's not one movie buff around who will consider Sxtape as good. Technically seen he's not, not in the least because the makers are using too much dirty talk to uplift the entertaining factor, don't forget this movie is about a sextape! Anyway, the director has succeed in taking the viewer on an exciting trip that doesn't bore one minute, and that's not something that can be said about lots of serious stuff that's been praised by "serious" critics, not? Having said that, it'd be a good idea if they would have made this an orgy tape as after 80 minutes we are getting a bit bored of Caitlyn Folley's pretty face.


Is Sxtape a good film? Not at all, but funny nonetheless. Out now on A-Film on both DVD and Blu-ray.
Didier BECU
04/06/2014
---
We hebben het al meer dan één keer gezegd, maar niets is zo winstgevend dan een prent maken met een handcamera (ten minste als er volk naar de zalen komt!) Sinds de makers van The Blair Witch Project met een minimum aan investeringen stinkend rijk zijn geworden, droomt iedere filmer wel dat hem zoiets kan overkomen. Dat moet ook Bernard Rose hebben gedacht. Vreemd, want twintig jaar geleden veroverde deze Amerikaan nog de horrorwereld door zijn klassieker Candyman, maar vandaag kan hij amper de pulpliefhebber aanspreken. Voor Sxtape (een domme naam, inderdaad!) kreeg hij de hulp van Steven Schneider, en laat dat nou de producer van de Paranormal Activity-films zijn. Zo'n duo zou eigenlijk voor vuurwerk moeten zorgen, maar helaas is deze bibberprent eerder een (leuke) vingeroefening van een enthousiaste filmmaker die zijn eerste schreden in het horrorgenre zet.


De twee hebben ook niet bepaald moeite gedaan om met deze film enigszins origineel uit de hoek te laten komen, want het script is zeer voorspelbaar. Adam (Ian Duncan) en Jill (Caitlyn Folley) zijn twee extravagante twintigers die graag iets uithalen wat anderen niet doen. Het koppel wil met hun eigen camera een sextape opnemen. Dit brengt hun naar één of ander afgelegen psychiatrisch ziekenhuis. Al gauw merken de twee tortelduifjes dat er in het verleden daar heel wat gebeurtenissen hebben plaats gegrepen die beter niet aan het daglicht komen. Adam smeekt zijn geliefde om de angstaanjagende plaats te verlaten, maar de moedige Jill zet door. En jawel, al snel laat de rest zich raden, want de eerste geest duikt op.


Laten we eerlijk en wel wezen: er is geen enkele cinefiel die ooit zal (durft) beweren dat Sxtape een geslaagde film is. Technisch bekeken is hij dat ook niet, en ook beroepen de makers zich net iets te veel op goedkope vuilbekkerij (het gaat ten slotte om een sextape!) Wel voert de maker je 80 minuten mee in een mysterie dat op bepaalde momenten zowel grappig als spannend is. Je hebt het natuurlijk al eerder (en beter) gezien, toch verveelt deze prent geen seconde en dat kun je niet bepaald van alle werken zeggen die door "serieuze" critici worden aangeprezen. Misschien was het wel beter om er meteen een orgietape van te maken want na anderhalf uur gaat het knappe snoetje van Caitlyn Folley toch wat vervelen.


Is Sxtape nu een goede film? Helemaal niet, maar toch best leuk. Nu uit op A-Film en dit op dvd en Blu-ray.
Didier BECU
04/06/2014
---
---