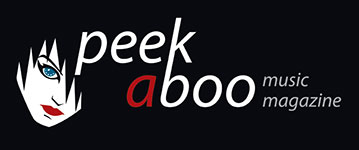 like this article review
---
BETTINA KOESTER
Ten Albums That Changed My Life
Article
20/10/2015, Didier BECU
---
Bettina Koster probably is one of the greatest icons in the DIY punk scene. Believe in yourself, do what others don't, that's perhaps Malaria in a nutshell. She is one of the main guests of the upcoming BIMFestival, and because of that (and even more out of respect) we asked her to come up with the ten albums that changed her life.
In somewhat chronological order...

The first one is not really an album - it was Mahalia Jackson singing at Martin Luther King's funeral - I knew then that I wanted to sing and did so for days in front of the mirror in my bathroom - from then on I never had any problems with being grounded.

PINK FLOYD - UMMAGUMMA
I was eleven sitting in my rocking chair in my Berlin Kinderzimmer decorated with psychedelic wallpaper and had the album blasting at maximum volume - my mother was seriously threatening to send me to a child psychologist - I loved it!

LOU REED - Transformer
When I was 15, I had been moved from Berlin to a village in West Germany and found one friend who stood out from the country bumbkin crowd. People teased him for being gay because he was a Lou Reed and The Velvet Underground fan. I would go to his house on a daily basis and we listened to everything by The Velvet Underground, David Bowie, Brian Eno and naturally, Machine Music.
KRAAN AND HELMUT HATTLER - Bassball
After a healthy dose of Krautrock - Embryo, Frumpy, Can, etc., I had started playing bass. I went to see a Helmut Hattler concert and after the show we talked. I told him how much I hated my school full of idiot teachers. He told me that he quit school and that he never regretted it. Next day I quit school and moved away, never regretted it either. Well, I did eventually go to university where I got admitted due to my outstanding talent, hehe.
ROXY MUSIC - For Your Pleasure
I especially like Bogus Man. A friend had passed his tenor saxophone on to me and I loved Andy Mackay's playing, so I switched from guitars to saxophone, as I wanted to explore the instrument myself instead of taking lessons. The result was that two people in my building committed suicide (I don't really think my sax was the only reason), I then went to a park where people were playing their instruments. They askedd me to leave. I went into the woods to play and the forest police chased me off because I was disturbing the wildlife. Finally, I decided to move to Berlin where I joined Noise Band Mania D.
DAVID BOWIE - Low
Driving in desolate Berlin through the night all along the Wall, Hansa by the Wall on Potsdamer Platz, in front of the East Germans' watchtowers where Low was recorded, I made up my mind that I wanted to record there too. We recorded the first part of Beat the Distance there, just before I moved to New York.

PSYCHIC TV - Force The Hand Of Chance
Between touring with Malaria, back in my cold water miniature loft in Berlin, the only way to withstand the cold in the room was to stay in bed. I had the record on constant repeat. Just Drifting is still one of my favorite songs and Genesis' voice is so full of love.

REMAREMA - Wheel in the Roses
When John Peel mentioned that there was a band that sounded like us - RemaRema - we thought never! When we played the Hammersmith in London with TheBirthday Party and Neubauten, a guy came up to me and asked for a tape. I answered we only had records. He wanted a tape because his shoe had come apart: Gary Asquith of RemaRema, what a great Band! and I could hear what John Peel meant, maybe because the drummer, Max, was a girl? Anyway, I moved to London for two years.

BRIAN ENO - Here Come the Warm Jets
Someone lent me the synthesizer that Eno used - emc vc something - it had little pins you stuck in it to create sounds. I was glued to it until I had to give it back - grrr - but that was the start of electronics in my music.
JOHN CALE - Paris 1919
I was a big fan of John Cale until we played with him at the Mudd Club in New York where he behaved like a complete asshole. For years I could not listen to his music, I just got over it recently and now I listen to the album when I'm cleaning my house in Italy. One thing I learned from the Mudd Club experience was that I don't want to meet my idols, so when some years ago I was invited to join David Bowie with friends for Lunch in Berlin, I ran.

DEAD KENNEDYS - Fresh Fruit for Rotting Vegetables
They were my favorite Punk band and the best punk concert or just the best concert I have ever been to was at the SO36 in Berlin - maybe 1981. Condensation water from all the sweating bodies was running down the walls, every one was pogoing as one, people were launched up into the air and relatively softly landed on their way down. It was so much fun. Since then, I love to throw myself at least once on the stage floor when I do concerts.
Didier BECU
20/10/2015
---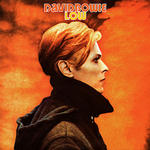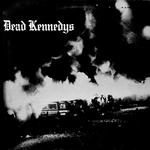 ---