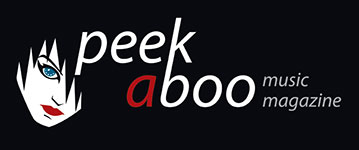 like this cd review
---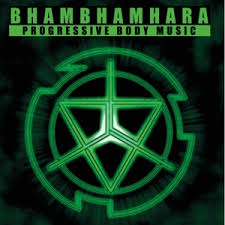 BHAMBHAMHARA
Progressive Body Music
Music
•
CD
EBM
•
Electronics
•
IDM (Intelligent Dance Music)
[55/100]

Dark Dimensions
21/01/2015, Benny CALUWE
---
Progressive Body Music is the debutalbum of Bhambhamhara. This project was founded in 21012 by Jan Bickler (former member of Abcess) and Axel Erness. Erness used to be the bass guitarist of gothic orientated projects such as Cancer Barrack and Girls Under Glass. He also played live keyboards for Wolfsheim and was sound engineer for Project Pitcfork, Front Line Assembly, Combichrist and [SITD]. Musically they bring a mix of EBM, electro, synthpop and dance. The name Bhambhamhara comes from a mantra with the words: "Jaya Shiva Shankara Bham Bham Hara Hara". Bham stands for the sound of Shiva's drum and Hara is one of the 1000 names of Shiva.
The album starts with Krieslauf, which was the first preceding single. It is a club minded track with heavy beats and technoid arrangements. Wir feiern is another upbeat track that wants to get the party started with some EDM (electronic dance music) elements. Das Ziel with the catchy sample "links, rechts, links, rechts" aims straight for its goal, namely the dancefloor.
I was a bit disappointed to find out that the progressive body music in Bhambhamhara's view especially means a mix with EDM and technoid elements. I am not fond of those club orientated sounds, to technoid for me. Positiv is another clubby track with technoid elements, just as Anchorman and Gottes Zorn. And than there is still a club mix for Wir feiern and for Das Ziel. Another minor point is the excessive use of robotic voices. The lyrics are clearly a matter of secondary importance.
Luckily there are a few tracks with more attention for atmosphere and less emphasis on the beats. C'est pas vrai is a trancy instrumental. Nur fur euch, the second single, another trance orientated track, is also quite enjoyable, although it is clubby and catchy. Gebet (by far the best track in my opinion) and In your eyes are more atmospheric and a bit darker with some IDM elements.
Although Bickler and Erness show their craftsmanship on this album, they couldn't convince me, despite a few nice tracks. But people who are into clubby upbeat body-tech might enjoy this album more.
Benny CALUWE
21/01/2015
---