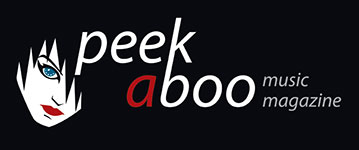 like this cd review
---
BILLY IDOL
Kings And Queens Of The Underground
Music
•
CD
Pop
•
Rock
[50/100]

02/11/2014, Paul PLEDGER
---
Every year, a seemingly-forgotten '80s icon has something of a rebirth, a comeback but not the album to back it up with. Tours are all very well but fans demand something new occasionally - Billy Idol therefore delivers. I use the term 'new' loosely - we really are back in the eighties with this first new album since 2006's truly bewildering Christmas set Happy Holidays. With Kings and Queens, you get several originals written by Idol and the band, most of them produced and arranged by Trevor Horn and surely a return to winning ways, right?
Sadly, no. While William Broad has an ear for a tune - Bitter Pill is really quite good, One Breath Away a passable revisit of Eyes Without a Face - some of this seventh studio-album is as hackneyed and dated as you could imagine - and somehow that makes it all the more charming. Cliched lyrics, tub-thumping drums, cheesy rock riffs and Idol singing as though he's gargled his own septum, it isn't Rebel Yell time for sure. On the autobiographical lighter-waving title-track he recalls his days in Generation X, his admittedly likeable solo hits topped off with the immortal line "..well I touched you with my Eyes Without a Face, I was Hot In The City, I thought I was ace...". He pays homage to the Beatles on the reflective Ghosts In My Guitar and explosive hair-metal on Whiskey and Pills, without any sense of irony. The latter is laughable hokum that might just make you wish that previously-released Festive album was still available, while the former barely sounds like the same songwriter, a vast improvement.
There's enough decent material on here to make a very good EP with - spreading it over an entire album is beyond the pale and Idol is, frankly, capable of something greater. He's certainly a trier, a fighter and he's at least managed to sound like he's had some fun making this.
This review also appeared on Flipside Reviews
Paul PLEDGER
02/11/2014
---