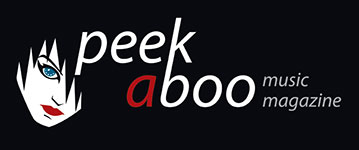 like this cd review
---
BLACK EGG
Songs Of Death And Deception
Music
•
CD
Dark Pop
•
Dark Wave
•
Neofolk
[94/100]

Unknown Pleasures Records
22/09/2015, Didier BECU
---
The best album of the year, but also the most terrifying one, comes from France. The creator of this gem is USHERsan, who used to be in Norma Loy (one of the best, but also underrated French post-punk bands). After the sublime Un/Real everything became quiet, but today USHERsan is stronger than ever as Black Egg.
After two albums on Aufnahme + Wiedergabe, the French pessimist is back for the third time with Songs Of Death and Deception (hence that title!) that is released on Unknown Pleasures Records label, an album with fifteen dark tracks. The music is minimal (sometimes a piano, a guitar drone or just some percussion). USHERsan himself refers to artists like Mark Lanegan or Wovenhand, and that's actually not such a weird comparison.
With each song you have the feeling that you have heard it somewhere else, but that is probably because of USHERsan's sarcasm. Young Men sounds indeed a bit like Joy Division's Atmosphere, but in the chorus the Frenchman simply shouts in an angry way: "Where are all the young men? They're all dead! ".
The opener Siglis sounds a little bit like the early days of Clair Obscur, but with the desperate voice of Michael Gira (albeit without the noise), while the neo-folksong We Shall Win (the digital single) has a touch of Death In June. In King, sung by Corina Nénuphar, you get the feeling as if Marianne Faithfull is telling you some comforting story while you are on your deathbed. Yes, it's sublime, but creepy as well!
So no, USHERsan is definitely not the happiest man on this planet! And then there are those great covers! Nico's Le Petit Chevalier (sung by Lily Rose L.) is more like a diabolic nursery rhyme, while Fad Gadget's Back To Nature is transformed into a mournful funeral march.
Didier BECU
22/09/2015
---
De mooiste plaat van het jaar, maar ook de meest angstaanjagende, komt uit Frankrijk. Ooit zat USHERsan nog bij Norma Loy (één van de allerbeste, maar ook ondergewaardeerde Franse post-punkbands). Na de sublieme Un/Real werd het stil rond de groep, maar vandaag is USHERsan als Black Egg sterker dan ooit.
Na twee albums op Aufnahme + Wiedergabe, is de Franse zwartkijker er voor een derde keer met Songs Of Death & Deception (de titel alleen al!) op het al even Franse Unknown Pleasures Records-label: een plaat met vijftien gitzwarte nummers. De muzikale begeleiding is steeds minimaal (soms een piano, een dronegitaar of gewoon wat percussie). Zelf refereert USHERsan naar artiesten als Mark Lanegan of Wovenhand, en dat is eigenlijk niet eens zo'n gekke vergelijking.

Bij iedere song heb je wel het gevoel dat je het al eens eerder hebt gehoord, maar dat is waarschijnlijk te verklaren door USHERsans sarcasme. Zo heeft Young Men inderdaad wel wat weg van Joy Divisions Atmosphere, maar in het refrein schreeuwt de Fransman gewoon: "Where are all the young men? They're all dead!".
De opener Siglis klinkt een heel klein beetje als de begindagen van Clair Obscur, maar dan wel met de wanhopige stem van Michael Gira (weliswaar zonder het lawaai), terwijl de neofolk van We Shall Win (tevens de digitale single) iets van Death In June heeft. Bij King, dat wordt gezongen door Corina Nénuphar, krijg je het gevoel alsof Marianne Faithfull je wat troostende woordjes influistert terwijl je op je sterfbed ligt.
Neen, USHERsan is beslist geen vrolijke Frans! En dan zijn er nog die covers die door merg en been gaan! Nico's Le Petit Chevalier (gezongen door Lily Rose L.) lijkt eerder op een duivels kinderliedje, terwijl Back To Nature van Fad Gadget omgebouwd wordt tot een treurige dodenmars.
Songs Of Death & Deception is angstpop. Het mes om de polsen door te snijden ligt altijd wel ergens in de buurt, maar de schoonheid van de tristesse maant je aan om door te blijven gaan. Is dit nu de plaat van het jaar? Waarschijnlijk wel, ja.
Didier BECU
22/09/2015
---