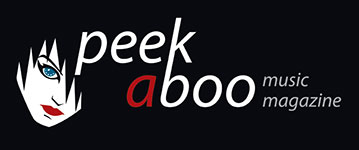 like this article review
---
BLACK EGG
Ten Albums That Changed My Life
Article
18/10/2015, Didier BECU
---
Words fail us to describe the beauty of USHERsan aka Black Egg latest album Songs Of Death And Deception. With his former band, Norma Loy, USHERsan played an immensely important role in the French post-punk movement. So we're very curious to hear which ten albums changed his life!
1. SUICIDE - Suicide
I bought it in London in 1978, it was an incredible shock. The sound was fantastic, a hot and brutal voice and everything seemed to come from another planet, while being fashioned with cheap instruments but with an indestructible faith and energy. We immediately wanted to sound like that, and so we covered almost all the songs! Timeless.

2. PIL - First Issue
I could have put Never Mind the Bollocks here of course, but the PIL album was much more radical, it showed the way he caught that adolescent rage and morgue and broke the old rock 'n roll codes. John Lydon has changed my life, mine and many others, and even though I do not like what he is doing now, what he says is always relevant.
3. THE STOOGES - Fun House
The ultimate rock album, in which we could feel the soul of Iggy and the Stooges burning through the A-side and exploding uncompromising on the B-side. I have covered TV Eye with Norma Loy so many times as a tribute to this illumination. I threadbare this album and still listen to it nowadays.
4. THROBBING GRISTLE - 20 Jazz Funk Greats
I saw Throbbing Gristle at the Heaven Club London in 1980, I was very young then. There was SPK and ACR, and Throbbing Gristle began to play Discipline with a large mirror behind them, Cosey dressed in leather, Gen hallucinated, the doors were closed and the sound was incredibly loud. I stood there, overwhelmed by the power and violence of the message. Then something changed in me and traces of the concert engraved in me. Meanwhile Throbbing Gristle played on 20 Jazz Funk Greats minimalists songs in their very special manner, like Persuasion, Convincing People or Something Came Over Me that I covered later with Die Puppe.
5. DAVID BOWIE - Low
A groundbreaking album, very experimental, very unexpected at the time. Almost the first electronic album (after Kraftwerk), finding new ways of composing with Brian Eno and cut-up techniques, cold, and miles away from pop. It was opening your mind just when listening to it. And "Sound and Vision"….
6. JOY DIVISION - Unknown Pleasures
I bought it by chance, because of the sleeve. As soon as I put on the record player, I knew it would be an essential album. It captured the spirit of the time, mine, the words fell like knives, Ian Curtis was not only singing, each track was perfect and sounded like nothing before. Uncompromising, he gave indeed unknown pleasures, like a poison.
7. ROBERT WYATT - Rock Bottom
The album of melancholy, of pure music, too, the best English musicians of the time (Hugh Hopper, Mike Oldfield, Fred Frith, Richard Sinclair..) lying there together in this strange harmony. The album of the shock, the return to reality, the genius of melancholy that Wyatt would never find again, which such a brilliant inspiration, with his voice like no other: hypnosis.
8. TUXEDOMOON - Desire
I have seen them in 1982 with Snakefinger and they blew me away, the music and the images. On this album you have Steven and Blaine's melodies, deep invocations by Winston Tong, the overall harmony, the group was at its peak, with an invention every second, and a perfect production.
9. NICK CAVE & THE BAD SEEDS - Your Funeral, My Trial
I was a fan of The Birthday Party from the beginning, having seen them in 1983 with Lydia Lunch, in a fury of flood and stoogian sonic madness. But this album with Bargeld is probably their best one (and according to Cave himself), locked in any kind, wild, seminal, dirty sometimes (Scum), sometimes trippy (Stranger Than Kindness), always in desperate mood ( Your Funeral, My Trail).
10. COIL - Musick To Play In The Dark 2
I like Coil from the beginning, but in the "Musick" albums John's voice became unique, and the instrumentation, minimalist or abundant, always incredibly accurate, and mixing sound experiences to sexual or toxic rites. Another dimension.
Didier BECU
18/10/2015
---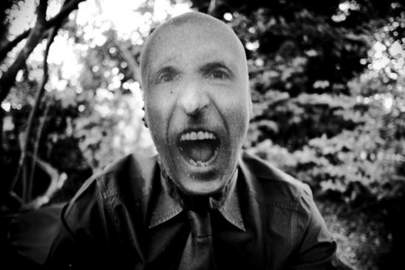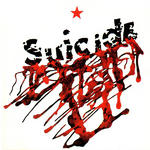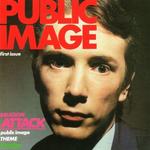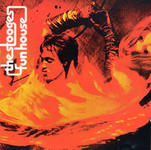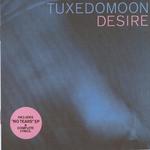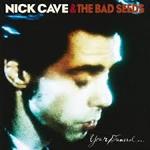 ---