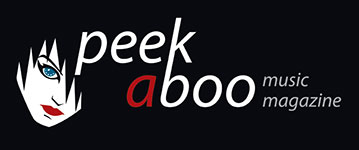 like this cd review
---
BLACK LUNG
Muzak from the Hive Mind
Music
•
CD
Ambient
•
Electronics
[50/100]

Ant-Zen
27/07/2015, William LIÉNARD
---
Muzak from the Hive Mind is a collection of 15 electronic compositions for people who do not feel comfortable in today's hectic society, in which shopping has become the highest goal, surveillance cameras register all our moves and submission is perceived as self-evident. If you sit on that wavelength, then this album is kind of a course in 15 steps to improve your mental condition through self-medication. According to the press release, the effect is at its highest if you listen to the music in a dark and ethical environment with high fidelity reproduction.
That the music of Wolfgang Amadeus Mozart has therapeutic value, you probably already knew, but if you are not a fan of that kind of music, then Black Lung offers you an alternative for the 21st century: scientifically formulated industrial sounds which are beneficial for your mood and spiritual revitalization. What you hear can best be described as well sounding abstract electro sounds, a kind of harmless, relaxing musique concrète. The press release refers to composers such as György Ligeti and Karl Stockhausen, but it would surprise us if those guys had similar intentions. However, would you be considering a visit to a psychiatrist, then Muzak From the Hive Mind is surely a cheaper alternative. And who knows, it may not benefit, but it certainly doesn't hurt.
Tracklisting:
Muzak from the Hive Mind, part I - part XV
https://mailorder.ant-zen.com/product/id/2620
William LIÉNARD
27/07/2015
---
Muzak from the Hive Mind is een verzameling van 15 elektronische composities voor mensen die zich niet comfortabel voelen in onze huidige hectische maatschappij waarin shoppen tot het hoogste doel is verheven, bewakingscamera's ons doen en laten registreren en onderdanigheid als vanzelfsprekend wordt ervaren. Mocht u op die golflengte zitten, dan is dit album een soort van cursus in 15 stappen om via zelfmedicatie uw geestelijke toestand te verbeteren. Volgens het persbericht is het effect maximaal als u ernaar luistert in een donkere en ethische omgeving met high fidelity weergave.
Dat muziek van Wolfgang Amadeus Mozart therapeutische waarde heeft, dat wist u wellicht al, maar mocht u geen liefhebber zijn van dat soort muziek, dan biedt Black Lung u een alternatief voor de 21ste eeuw: wetenschappelijk geformuleerde industriële geluiden die bevorderlijke zijn voor uw stemming en die geestelijke herbronning in de hand werken. Wat u te horen krijgt is het best te omschrijven als goed klinkend abstract elektrogeluid, een soort van ongevaarlijke, ontspannende en tot meditatie uitnodigende musique concrète. In het persbericht wordt verwezen naar componisten als György Ligeti en Karl Stockhausen, maar het zou ons verbazen mochten die heren gelijksoortige bedoelingen hebben gehad. Mocht u evenwel op het punt staan om bij een psychiater aan te kloppen, dan is Muzak From the Hive Mind in het beste geval een goedkoper alternatief. En wie weet, misschien kan u er uw voordeel mee doen: baat het niet, schaad het niet.
William LIÉNARD
27/07/2015
---