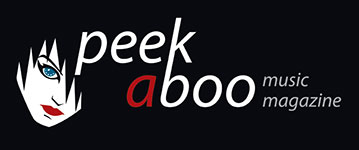 like this digital review
---
BLACK NEEDLE NOISE
Before The Tears
Music
•
Digital
Dark Wave
[88/100]

10/12/2016, Didier BECU
---
Maybe you're not the type of person who turns a record upside down to see who has done what. No, not everyone can be a freak, but most of you certainly will be familiar with the name of John Fryer. Starting from the early 80s, he produced acts such as Fad Gadget, Cocteau Twins, X-Mal Deutschland, Depeche Mode, Yazoo, Fields Of The Nephilim, Clan Of Xymox and Nine Inch Nails (and yes, we could actually add more names; check the Wikipedia-page).
Fryer certainly is one of the few producers who actually has developed a specific style, which you can easily recognize without knowing much about technical matters. A man who is as legendary as Martin Hannett, simply because without him dark wave would sound completely different.

John is still involved in production, but he has also created his own band Black Needle Noise (five years ago he did Dark Drive Clinic).

Before The Tears Come not only feels like a 4AD title, it actually sounds like one as well. In fact, you can say Black Needle Noise made the fourth album that This Mortal Coil never made (at least if you forget about The Hope Blister). That's not such a stupid thing to say. It was Ivo Watts-Russell (4AD boss) who asked Fryer to set up This Mortal Coil.

Conceptually, Black Needle Noise can be compared with the legendary dark wave band as Fryer teams up with different musicians (Elena Alice Fossi of Kirlian Camera and Jarboe of Swans are the most familiar names). Others include: the American goth blues artist Ledfoot, Attasalina, who previously worked with Daniel Ash of Bauhaus, Antic Clay, Spectra*Paris (the alter ego of Fossi), Betsy Martin, Tim Scott Mcconnell, Andreas Elvenes and Kevin Kipnis of Purr Machine.

Each track on this album drags you into a dark, dreamy atmosphere. It's impossible not to mention the word 4AD soundscapes, even if these songs don't have a retro sound. Every composition is a world of its own. Mourning Mourning has a high Bowie content, Queen Of Dust has a sort of Paradise Lost-feel, Dead Star contains typical 4AD guitars (yes, think of early Cocteau Twins), Behind The 4th Door is dominated by (how could it be otherwise?) Fossi's ethereal voice and the Jarboe tracks are the darkest of all.

Of course, when you realize that this is a project by the man who invented it all, then it's only logic. Recommended and more than that.
Didier BECU
10/12/2016
---