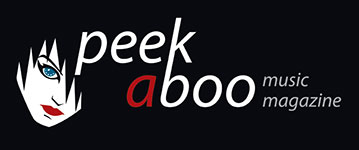 like this cd review
---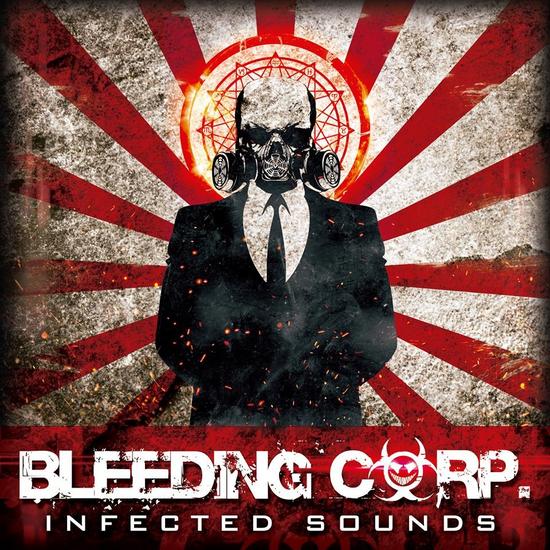 BLEEDING CORP
Infected Sounds
Music
•
CD
Dark Electro
[80/100]

Advoxya Records
10/06/2015, Britta Tabrit
---
The album "Infected Sounds" by the Ecuadorean project BLEEDING CORP., is surely another demonstration of the developments in South America with regard to Industrial music. The band can absolutely stick with its European colleagues and the guys don't have to hide from other bands within the genre!
The album was released on 01.12.2014 on Advoxya Records and comes as a 13-tracks-edition, all songs mastered by Sander Kapper from StahlBlack Productions.
After the intro "Welcome to the corporation", in which a female voice tells you "these are the infected sounds", you can immediately see how the cat jumps.
The track "Hellbound" featuring Subliminal Code, combines Hardfloor beats and lyrics taken from Clive Barker's Hellraiser movies to a hell blast! Great opening song for this album!
"Die on the road" is more industrial, whereas "Taste of blood" tends to be more of an EBM based track. Nevertheless both songs reflect Bleeding Corp.'s individuality and style.
"Let the people bleed" is one of the more technoid tracks on this CD. I can imagine this song being part of a DJ set at some European Electro club someday soon!
The next one is called "The black heart". A solid industrial song, embroidered with guitar sounds. Here I miss a bit the differentness compared to other ones.
But therefore "Electro Fuckin Musick" is really kind of a funny idea of what electronic music is all about. Loud and wild the beats pound and for a short time I was thinking that this is more rave than dark electro. But in times of frankness: who really cares if it gives you a good feeling?
"Ruegos" left me wondering after the first seconds. A silent one? Really? Of course, NOT! A little paranoid, the voices start yelling at each other. Ruegos means pleadings and that's what it sounds like. Voices appealing deeply to one another, accompanied by harsh electro elements. Almost scary somehow. But a great song, I'd say!
With "Live or Die" Bleeding Corp. manage to create something special. A mixture of hard guitar parts and metal shouting and electronic acoustic colors. It surely gives variety to this album!
"Murder in the front row" is the most aggressive track. Almost completely shredded with guitars, there is not much left of the Industrial notion besides the hammering drum. Is the album taking an unexpected turn here? This cocks a snook at me!
But what happens next? Yes, the unexpected! Back to classical dark beats. "Sweet revenge" finds its place somewhere among bands such as Combichrist and Grendel. Maybe a bit too unglossed for my taste.
"The System" is more one of these autonomous tracks I really appreciate a lot. Again metal meets electro, but this time I'd say more compatible for dancefloors. Exciting and suspenseful, this song sounds the bell for the Outro of this album. "Infection complete!" says the female voice and with it the story ends.
Bleeding Corp. hands in an experimental but solid work. Diversified in style and of course, really well edited, this album is ready to enter the European market! I'm sure this won't be the last album for me to review!
And as usual I give my readers the links to more interesting material by Bleeding Corp.:
Facebook: https://www.facebook.com/Bleedingxcorp
Twitter: https://twitter.com/bleedingcorp
Reverbnation: http://www.reverbnation.com/bleedingcorp
Youtube: http://www.youtube.com/user/bleedngcorp
Bandcamp: http://bleedingcorp.bandcamp.com/
Order at Advoxya Records: http://goo.gl/gUwn7H
Digital Download: http://goo.gl/hntUhs
Britta Tabrit
10/06/2015
---