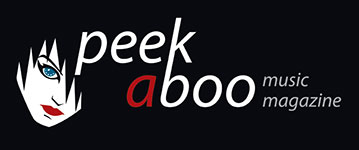 like this cd review
---
BLOODY HAMMERS
Under Satan's Sun
Music
•
CD
Doom
•
Gothic Rock
•
Metal
[94/100]

Napalm Records
19/05/2014, Filip VAN MUYLEM
---
Bloody Hammers, the band revolving around the charismatic mastermind Anders Manga, release their third album "Under Satan's Sun" which follows once more the dark paths populated by sinister characters and spectral apparitions. Dark Horror Rock with a pinch of H.P. Lovecraft and Ray Bradbury is the main attraction of the show, when the master of ceremonies Anders Manga opens the gates to the nether world. "Under Satan's Sun" is a multilayered album that resembles a classic horror flick from the 70s. An album filled with charm, big refrains and a classy atmosphere. So far for the official promo description! Personally I love the voice which is sounding very melancholic and powerful. I have been listening to this album all day and I really got sucked into their music that I almost forgot that I had to review this too, as if I was bewitched! So be very careful when you start listening to it. At some point it reminded me of a Finish band, wherefrom I haven't heard since years now, called HIM. Especially the vocals and at some points event the total sound, for example on the track 'Death do us Part', but this can't be described as 'Love Metal', but I would morelikely call it 'Vampire Metal' of 'Occult Metal'... Wasn't there a movie with a very rock n' roll Vampire in it? Right, 'Queen of the Damned'! This one could have been on the sound track!
Check the songs/links below and hear & see for yourself!
I'm pretty sure this one is going to be one of my favorites albums for quit some time!
https://www.youtube.com/watch?v=qtD8Uosb1BU
https://www.youtube.com/watch?v=Yfc_6tVeZYI
Filip VAN MUYLEM
19/05/2014
---