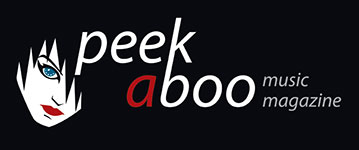 like this cd review
---
BLUE STAHLI
Blue Stahli
Music
•
CD
Harsh
•
Industrial
•
Metal
[62/100]

24/06/2011, Didier BECU
---
Blue Stahli is a project from some guy named Bret, who also happens to be a touring member of the Celldweller live show, where he can let himself go by playing agressive synthsounds and abusing his guitars.
The music that he has made with Blue Stahli has already been featured in trailers and promos for blockbusters like "The Tourist" or "Tron Legacy" and videogames like "Dead Rising 2".
On his debut you can see some creature that would be at ease in the world of Blade Runner and the artwork immediately reveals the identity of this music: indusmetal with lots of distorted vocals.
People who dislike metal are advised to skip the first two songs as both "Ultranumb" and "Scrape" are good tracks but they definitely belong to some metal album.
From "Anti-you" (we really like that song!), you get the sort of indusmetal-sound that made Front Line Assembly famous in their later days.
Maybe because the guy's tired, but as this record reaches its end, it gets more accessible. Apart from the FM-rock that "Metamorphosis" is, we can state that Blue Stahli delivered a decent debut that will please fans from bands like Combichrist.
Didier BECU
24/06/2011
---
Blue Stahli is het project van een zekere Bret, die zich in zijn vrije tijd ook nog bezighoudt met allerlei gitaren en synthesizers te verkrachten op een podium tijdens de shows van Celldweller.
Het solowerk dat hij uitbrengt met Blue Stahli is tot dusver reeds gebruikt geweest in populaire films als "The tourist" of "Tron legacy", alsook in videospelletjes als "Dead Rising 2".
Op het hoesje prijkt één of ander futuristisch gedrocht dat zijn plaats zou vinden op de set van "Blade runner" en hiermee wordt ook meteen het genre prijs gegeven : indus metal met veel vervormde vocals.
Mensen die een hekel hebben aan metal, raden we aan om de eerste twee nummers maar meteen over te slaan, want ook al zijn "Ultranumb" en "Scrape" best te pruimen, zijn het toch het soort tracks dat we eerder op een metalalbum zouden verwachten.
Maar eens het overheerlijke "Anti-you" door de geluidsprekers knalt, horen we Blue Stahli van een andere kant, namelijk degene die lijkt op het latere werk van Front Line Assembly.
Misschien is het wel omdat deze mens vlug moe gezongen is, maar hoe meer deze plaat zijn einde nadert des te meer toegankelijker het wordt.
Als je het ronduit afgrijselijke FM-rockachtige "Metamorphosis" niet meerekent is deze plaat best behoorlijk en zeker voer voor mensen die Combichrist zien zitten.
Didier BECU
24/06/2011
---