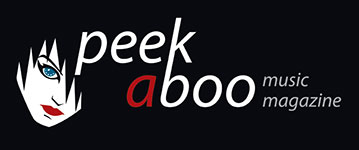 like this movie review
---
BOBBY MORESCO
10TH & WOLF
Movie
[52/100]

01/03/2013, Didier BECU
---
What is wrong with director Bobby Moresco? That's the main question you ask once you finished watching this movie. He has a cast with stars like James Marsden, Giovanni Ribisi, Piper Perabo and the late (godlike) Dennis Hopper, but still he has made a movie that sends you asleep after 15 minutes. You don't have to blame the actors though as the scenario is just one big mess. Moressco tried to make a modern mobmovie, but it's clear that he doesn't own the skills for making that.
Tommy Santoro (James Marsden) joins the American Navy. Even if he was a warhero in Iraq, he thinks that his mob-connections from the past are forgotten. A nice thought, but once he's back on American soil the FBI sends him back to his old neighborhood (10th and Wolf in South-Philadelphia, hence the title). This area is now controlled by Tommy's nephew Joey (Giovanni Ribisi) and his brother Vincent (Brad Renfro). The old leaders are dead or they spend their last years of their life behind bars. New bosses don't necessarily means new rules as they're soon confronted with dangerous criminals who only know the language of the gun. Joey and Vincent have nevertheless decided that the neighborhood is theirs. The sole person who spoils the party is Tommy as he's no longer their partner but an informant from the FBI.
The only thing that makes this movie watchable are some brutal scenes. But don't be too excited as you have seen it all before and much better. The acting's still good, but with that alone you don't make monumental films, not?
Didier BECU
01/03/2013
---