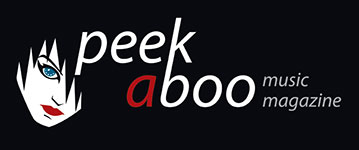 like this cd review
---
BOMBAY
Show Your Teeth
Music
•
CD
Indie Rock
•
Pop
[85/100]

V2
08/12/2016, Wim GUILLEMYN
---
This trio from Amsterdam experimented two years with low-fi instruments and nineties rock influences and concluded that it was not working. It was decided to change course with a new drummer (Lisa Ann Jonker) and as a result of the confusion, the principal songwriter (Matthias Janmaat) started writing more introspective songs. The influences from the nineties were scaled back and this resulted in Show Your Teeth, in which we hear psychedelic sounds and influences from the 60s and 70s. Shod on an indie pop/rock base, this is an album full of fun and catchy indie pop songs.
The result is a kind of immediacy in the songs: everything sounds a little DIY and lo-fi, but definitely not cheap. In some songs, such as the opener Dolly Does not Want to Face the Facts, we hear bands like The Beatles or The Van Jets. Slow Motion is a catchy and upbeat single. In Gold Rush, a distorted piano/synth emphasizes the melody. An old-fashioned bass adds vintage to the track. in Sea, the music goes in the direction of The Kinks, Blur and The Charlatans.
Bombay presents eleven innocent, but very catchy songs that brighten our lives like a box of chocolates. You can not resist. The same is true for Show Your Teeth.
Wim GUILLEMYN
08/12/2016
---
Dit Amsterdamse trio experimenteerde een tweetal jaar met low-fi-instrumenten en ninetiesrockinvloeden om tot de constatatie te komen dat het niet werkte. Men besloot de boel om te gooien. Er kwam een nieuwe drumster (Lisa Ann Jonker) en de voornaamste songschrijver (Matthias Janmaat) schreef onder invloed van al die veranderingen meer introspectieve nummers. Ook kwamen er minder jarennegentiginvloeden aan te pas. Zo ontstond Show Your Teeth, waarin psychedelische geluiden en invloeden uit de jaren 60 en 70 weerklinken. Dit allemaal geschoeid op een indiepoprockbasis, waardoor we hier een album krijgen vol leuke en catchy indiepopsongs.
Het resultaat is een soort directheid in de songs: alles klinkt een beetje DIY en low-fi, maar zeker niet goedkoop. In sommige songs, zoals in de opener Dolly Doesn't Want to Face the Facts, hoor je bands als The Beatles of The Van Jets weerklinken. Slow Motion is een aanstekelijke en vrolijke single. In Gold Rush doet een vervormde piano/synth de melodie opvallen. Een ouderwets basgeluid brengt wat vintage in de track. In Sea gaat de muziek in de richting van The Kinks, Blur of The Charlatans.
Bombay presenteert ons elf ongevaarlijke maar heel aanstekelijke tracks die het leven opfleuren. Net als een doos pralines. Je blijft ervan eten tot ze op zijn. Zo ook met Show Your Teeth.
Wim GUILLEMYN
08/12/2016
---