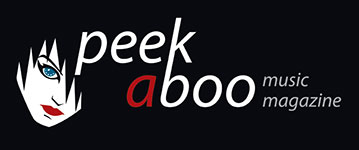 like this article review
---
BORGHESIA
The BIM-Files: Borghesia
Article
09/12/2014
---
On 19th and 20th December Borghesia along with Die Form are the headliners.Order your tickets here.
Indeed, you read it well! The legendary Electro/Alternative cult formation of the former Yugoslavia (Now Croatia/Slovenia) is back! Borghesia is alive and kicking with the brand new album 'And Men Created God', an album that will be released on one of the biggest American and alternative labels, Metropolis Records.
Borghesia is a Slovenian electronic music/rock music group, created in Ljubljana in 1982. The band was formed by members of the alternative theatre group Theatre FV-112/15. Borghesia created its aesthetics using the imagery of what was prohibited, tabooed and repressed. Their sound is often compared to that of other groups in the period, such as D.A.F., Manufacture and Front 242, whom many cite as the chief instigators of the Electronic Body Music label used to describe such music.
Borghesia went on several Europe-wide concert tours, mainly in 1988-91, which were reviewed in large music magazines in England, Germany, etc., such as NME, Melody Maker, New Life and Zillo. They released four albums on Play It Again Sam, one of the more important indie labels, which were also licensed to Wax Trax in the USA and Canada. Further interviews and articles can be found in the aforementioned magazines. Aldo Ivancic later formed the band Bast and he is famous in the Slovenian music scene today as a producer. Borghesia together with Laibach were prominent representatives of Slovenian alternative pop music and topped the bill on the compilation album Trans Slovenia Express, released on Mute Records. A Borghesia live show in Gothenburg, Sweden, in October 1988 was the subject of an hour long broadcast on Swedish national radio, on the show P3 Live.
GENRE: EBM
MEMBERS : Dario Seraval, vocals, programming (1982–1991, 2009–present) and Aldo Ivančič, drums, programming (1982–1995, 2009–present)

09/12/2014
---