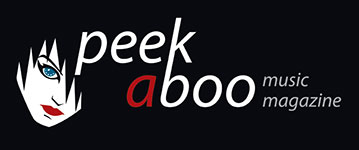 like this cd review
---
BRASIL AND THE GALLOWBROTHERS BAND
Legionowo
Music
•
CD
Experimental
[71/100]

10/06/2011, Bernadette ALLAERT
---
Instruments are in mutual dialogue. This can happen in an entertaining manner, or passionate, short-tempered, angry,... - all adjectives that express a mood, can be enumerated. In a piece of music there is always the correlation with action, reaction and interaction. With this statement, all music genres and styles can be summarized, and this rule also applies to improvisation, even to atonality, because atonality has its own regulations. But – Nevertheless how free sounds, tones, musical motifs and melodies are moving, there will always be a unity in execution and experience, because all music is composition.
While listening to experimental music one is tempted to appoint instruments and sounds. I hear: guitar, piano, accordion, but also - an airplane, the ringtone of a phone. Those games are all similar to the way one teaches a child the various musical instruments. The experience of music is and remains a fairy tale: Peter and the Wolf.
The music of the Polish formation Brasil and the Gallowsbrothers Band, is more structured than the compositions of many other experimental bands. The numbers are clearly built, and the dialogue of sound takes place. The voices are used in the same way as the instruments, electronic sounds, and integrated recordings of surrounding sounds. In the songs the musical motifs are continuously repeated, but there is an interaction with the different musical layers.
After hearing the music you look for some reference: who are the people who are making this music, what instruments are actually played, is a story written in the CD booklet -? But, the record was delivered in the box of another CD: Hi Brasil is where we are. This is not adding the necessary additional information, but it proves that there is other work available of a group who attracted my full attention. From the scarce information on the internet, I understand that Legionowo was released in September 2005.
http://brasilandthegallowbrothersband.org
Bernadette ALLAERT
10/06/2011
---
Instrumenten gaan onderling in dialoog. Dat kan op een onderhoudende manier gebeuren, of passioneel, driftig, boos, … – alle adjectieven die een gemoedstoestand uitdrukken kunnen worden opgesomd. In een muziekstuk is er steeds de wisselwerking van actie, reactie en interactie. Met deze stelling kunnen alle muziekgenres en stijlen worden samengevat, en deze regel geldt ook voor improvisatie, zelfs voor atonaliteit, want ook die heeft zijn wetten. Maar - Hoe vrij de geluiden, klanken, tonen, muzikale motieven en melodieën ook bewegen, in uitvoering en beleving is er toch die eenheid, want alle muziek is compositie.
Bij het horen van experimentele muziek is men als luisteraar geneigd om de instrumenten en de klanken te gaan benoemen. Ik hoor: gitaar, piano, accordeon, maar ook – een vliegtuig, de beltoon van een telefoon. Die spelletjes zijn in alles te vergelijken met de manier waarop men kinderen kennis laat maken met verschillende muziekinstrumenten. Muziek beleven is en blijft een sprookje: Peter en de wolf.
De muziek van de Poolse formatie Brasil and the Gallowbrothers Band, is meer gestructureerd dan de composities van vele andere experimentele bands. De nummers zijn duidelijk opgebouwd en de dialoog van klanken heeft plaats. De stemmen worden op dezelfde manier gebruikt als de instrumenten, de elektronische klanken, en de geïntegreerde opnames van omgevingsgeluiden. In de nummers worden muzikale motieven continu herhaald, maar er is interactie met de verschillende muzikale lagen.
Na het horen van de muziek zoek je toch naar enige referentie: wie zijn de mensen die deze muziek maken, welke instrumenten worden effectief bespeeld, is er een verhaal geschreven in het CD-boekje - ? Maar, de plaat die mij werd geleverd steekt in het doosje van een andere CD: Hi Brasil is where we are. Hier word ik niet veel wijzer van. Wat ik hieruit wel begrijp is dat er ook nog ander werk bestaat van een groep die mij behoorlijk is gaan boeien. Uit de schaarse informatie op internet begrijp ik dat Legionowo werd uitgebracht in september 2005.
http://brasilandthegallowbrothersband.org
Bernadette ALLAERT
10/06/2011
---