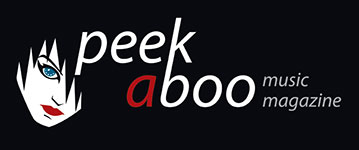 like this movie review
---
BRIAN C. WEED
Bloody Homecoming
Movie
Horror
[57/100]

Image Entertainment
15/02/2014, Didier BECU
---
Does the world need another slasher movie? I guess the answer is yes, but at least it has to be a good one, and in all fairness: Bloody Homecoming is not. Director Brian C. Weed (an excellent name if you want to make a horror flick, not?) does what he can, but he's not able to avoid all those clichés that are so particular for this genre. The sole original element in this movie is that the killer is a gunfighter. And nah, as far as my horrormind serves me: I haven't seen that before!


The script from this slasher movie is one you've seen before. A maniac kills everyone till one lucky bastard (mostly the main actor) can beat the devil.


It's been three years since the last Homecoming-party turned out into a tragedy. Some schoolfriends decide it's time to give their town some boost, therefore they organize a party. Good plans, but then they got stalked by a gunfighter who is totally out of his mind.


Apart from the gunfighter you saw it in movies like Prom Night or even Carrie by De Palma. The acting is decent, even if you don't have to expect a new Paul Newman in here. Albeit, never say such things as Johnny Depp has been discovered in A Nightmare On Elm Street, not? But, mind you people like Jim Tavaré, Rae Latt, Lexi Giovagnoli, Alex Dobrenko and Randi Lamey are probably not the next Jack Sparrow.

Bloody Homecoming is out on DVD on Image/RLJ Entertainment.
Didier BECU
15/02/2014
---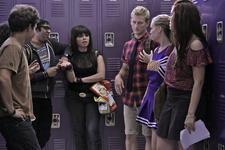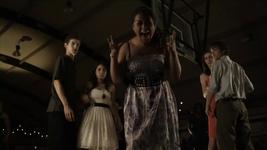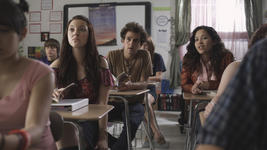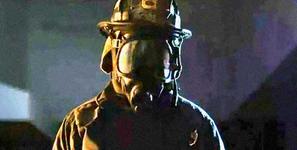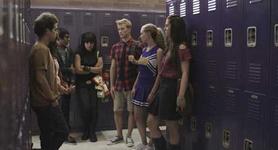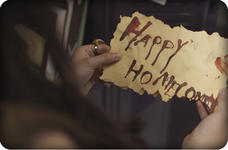 ---