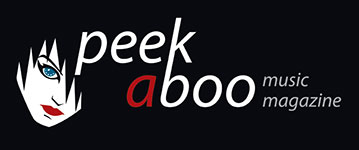 like this cult movies review
---
BRIAN DE PALMA
Phantom Of The Paradise
Movie
•
Cult movies
Thriller
[83/100]

Arrow
12/02/2014, Didier BECU
---
One of the best directors of all time is without any doubt Brian De Palma. His filmography is simply breathtaking. Not only has he made one of the best movies ever (Scarface), but by copying Hitchcock he simply became the sole director who could ever walk in his shoes. One of his weirdest pictures however is Phantom Of The Paradise, a gothic rock opera!


After having made the thriller Sisters, De Palma had the crazy idea to direct a movie that's inspired by the glamrock from the 70's. Years later the movie seems a bit dated, but if you forget those silly costumes then you're having a great movie from one of the most original moviemakers.


If you're thinking of Gaston Leroux's The Phantom Of The Opera, then you're right. The story itself is based on Faust. Winslow Leach (William Finley) is gifted with the talent to write monumental rocktunes. Unfortunately, the music industry is ruled by greedy men. Producer Swan (Paul Williams) sold his soul to the devil and steals the songs from Winslow. When Swan also grabs away his girlfriend Phoenix (Jessica Harper), the gates to hell are open and Winslow seeks revenge.


Phantom Of The Paradise is a traditional story between good and evil, but De Palma presented this concept in an extra-ordinary way. Mad is surely the word to use if you want describe this. The movie is more than just some rockopera, as the director pays direct hommage to classics such as Hitchcock's Psycho, Das Kabinett des Dr. Caligari or the novel The Picture of Dorian Gray from Oscar Wilde. When De Palma wanted to create his dream, no studio was interested. In the end record company A&M agreed and it was Paul Williams himself who wrote the music. Even if the soundtrack is at times terrible (or at least that's how it sounds like in 2014), Williams got an Oscar for it.


Of course Phantom Of The Paradise isn't the best film by De Palma (certainly not his worst one too!). Just like Arrow did with other classics from the master (Obsession and The Fury), the British company has released this mighty cultclassic on an excellent Blu-ray.


As always there is a huge range of extra material to be found. There is a super-deluxe package, which is available both as a standard Blu-ray and as a limited edition Blu-ray SteelBook. The special features for this edition include:
· Paradise Regained – A 50 minute documentary on the making of the film featuring director Brian De Palma, producer Ed Pressman, the late star William Finley, star and composer Paul Williams, co-stars Jessica Harper and Gerrit Graham and more!
· Guillermo Del Toro interviews Paul Williams
· The Swan Song Fiasco: A new video piece exploring the changes made to the film in post-production
· Archive interview with costume designer Rosanna Norton
· William Finley on the Phantom doll!
· Paradise Lost and Found: Alternate takes and bloopers from the cutting room floor
· Original Trailers
· Radio Spots
· Gallery of rare stills including behind-the-scenes images by photographer Randy Black
Didier BECU
12/02/2014
---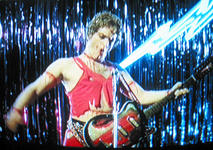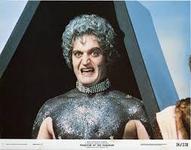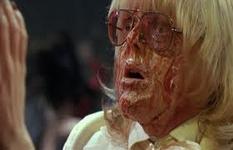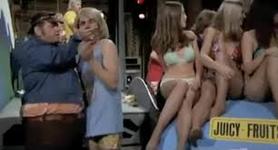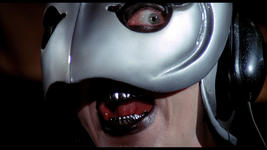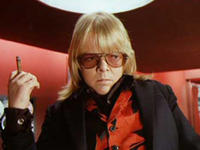 ---