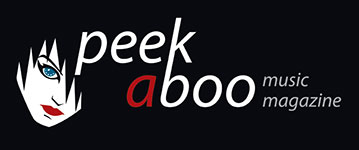 like this vinyl review
---
BRIDGET HAYDEN
A Siren Blares In An Indifferent Ocean
Music
•
Vinyl
Drone
•
Noise
[85/100]

KRAAK
30/10/2011, Chris KONINGS
---
Bridget Hayden was a member of noise/dronerock collective Vibracathedral Orchestra Until 2006, but felt the need to do things on her own, and she wanted to play guitar and they had enough people doing that. So she started on her own, with a few collaborations and loads of gigs and now finally presenting her first solo album, "A Siren Blares In An Indifferent Ocean".

The first few songs are very dissonant with unpleasant levels of feedback and delay driven guitars. She forces her frantic ravings upon you and for most people (including me) this is a very tough nut to crack. Take the loudest noiserock you have ever heard from Sonic Youth and multiply it by ten, I can assure you it's still nowhere near this slab of noise.

But she also has a softer side, the other side of the record starts with Trash Momento with its monotonous guitar, creating a warm and brooding sound that has a lot of aggressiveness but also has more structure. Intriguing to see how she can create a resting point with such intense music, if you play the b-side first you won't find that feeling at all.

Pale Skin is even more mysterious with returning misty guitars and that flows evenly into closing track Waste, a very sober song where her eerie voice wails on a repetitive bass guitar.

She arrives with a rolling, thunderous sound and creeps away from you with an ice cold breeze, assuring your neck hairs will be risen a long time after the needle has left the record. Terrible and beautiful! The people from the Belgian KRAAK-label have again provided us with a must-have release!
Chris KONINGS
30/10/2011
---