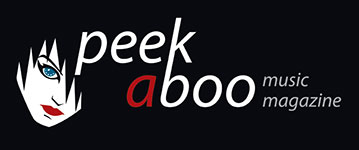 like this article review
---
BRIGITTE ROSE (BATTERY OPERATED ORCHESTRA)
Ten Albums That Changed My Life
Article
11/12/2016, Didier BECU
---
We asked Brigitte of Battery Operated Orchestra - the band has just released the splendid CD Radiation - to tell us about the ten records that changed her life.
This is tough, top ten lists can be reductive - I have far more albums that changed my life than ten! So here is a smattering of just some of those albums, in order of appearance in my life.
HOLGER CZUKAY - Movies
My parents used to listen to this before I was even born and continued to in my early years. I rediscovered it when I was 17 and played Cool in the Pool before going out on my 18th birthday. I remember my friends had never heard anything like it and we danced around like crazy. Listening to Persian Love now fills me with the peace and comfort of infancy, sprawled on my mum's Persian rug, swimming in Holger's exotic tape ocean.
THE CRYSTALS/THE RONETTES - Phil Spector Wall of Sound, Vol. 1/3
My dad had this double cassette in his van and it was a favourite of my sister and I when we were kids. Walking in the Rain used to send shivers down my back, I loved the thunder and rain sounds. Dad would explain to me how he'd make that sound with a sheet of metal in the theatre and I marvelled. Da Doo Ron Ron and Baby I Love You were other faves. We grew up with a lot of Motown, Stax and soul music, and I can't resist that Phil Spector wall of sound.
TOM TOM CLUB - Tom Tom Club
I have a distinct memory of putting Mum's cassette of this on at about 5 or 6 years old and disappearing into an incredible synaesthesic fantasy world conjured up by this unearthly music. There were places, people, creatures, patterns, stories coming out of this music through visions in my mind. It still gives me flashbacks when I listen now but I can never quite picture those same images. I can just feel it deep in my memories like a dream.
THE BEATLES - Ab bey Road
I was a massive fan of The Beatles as a kid and this album was the first CD I owned. I could listen to it endlessly. It's the first time I heard an album which followed an arc from one track to the next so seamlessly outside of classical music. I think it's one of the most perfect albums ever made.
BLONDIE - Parallel Lines
This was another cassette that came from Dad's glove box and reminds me of driving around the wild countryside of Tasmania, of wind and fields and going fast. Debbie Harry is one of those icons, like Siouxsie or Kate Bush, who I'll always admire. Blondie has that particular energy and magic that's tied up in the conflict within the band, it all sounds like they're about to tear themselves apart and it's pretty damn exciting.
DAVID BOWIE - HUNKY DORY
I discovered David Bowie through my Dad's cassette of Lodger, which I loved, then I found mum's CD of Hunky Dory and my mind was blown. Life on Mars and Quicksand are some of the first songs I tried to teach myself on piano and they became tracks I returned to again and again throughout my life. David Bowie injects so much expression and soul into each syllable. Armed with Hunky Dory and Lodger, I set off to get all the Bowie albums I could find and, as for many other people, each album has been a soundtrack to different parts of my life.
LAURYN HILL - The Miseducation of Laura Hill
I had a bit of a rap phase in my tween years and this was a firm favourite. It will always remind me of long hazy summer days in coastal NSW. Lauryn's voice and rhyme are sublime, the whole thing blooms and fades in warmth throughout. It's an album I love to sing to, it always makes me smile.
JOY DIVISION - Unknown Pleasures
When I was 13, I saw a BBC documentary about punk music and something went off in my brain. It was an absolute revelation to me and I wrote down the names of every band it mentioned before seeking out their records, many of which I couldn't even get a hold of in Australia. So many of these albums are important to me, but none more so than Unknown Pleasures. In the years to come, on my darkest days, listening to this was like being able to breathe again. It still gives me a sense of space and stillness, a peculiar relief at times when nothing else can.
PIXIES - Doolittle
What an amazing album! My sister and I had just left home when I discovered Pixies (and subsequently The Breeders). I remember meeting her at a house party in Sydney about 6 months later and we reunited over our discovery playing Hey at maximum volume, screaming the lyrics out. For me, this album represents a time when I became independent and the deep bond I'll always have with my sister no matter where our lives take us.
YMO - X∞Multiplies (US version)
Just before I left Australia, I discovered Yellow Magic Orchestra. The compositions on this album just hit all the right buttons for me, balancing between computer game music, traditional Japanese music, dance and even funk. Their melodies are captivating and their sounds fill me with pure, unbridled joy. If I was a superhero, Rydeen would be my theme song.
Didier BECU
11/12/2016
---
We vroegen aan Brigitte van Battery Operated Orchestra, die net de prachtige cd Radiation uitbracht, naar de tien platen die haar leven veranderden.

Dit is moeilijk, er zijn meer albums die mijn leven veranderden dan alleen maar tien! Dus hier heb je een oppervlakkige overzicht, opgesomd in volgorde zoals ze in mijn leven kwamen.
HOLGER CZUKAY – Movies
Mijn ouders luisterden al naar deze plaat voordat ik geboren was en dus hoorde ik ze in mijn vroege jaren. Ik herontdekte de plaat toen ik 17 was. Ik speelde Cool In The Pool net voor ik uitging op mijn 18e verjaardag. Ik herinner me dat mijn vrienden zoiets nog nooit hadden gehoord en we dansten als gekken. Als ik naar Persian Love luister, dan vervult me ​​die track met rust en voel ik me opnieuw als een kind. Ik lig languit op het Perzische tapijt van mijn moeder en ik zwem in de exotische oceaan die Holger met zijn muziek maakt.
THE CRYSTALS/THE RONETTES - Phil Spector Wall of Sound, Vol. 1/3
Mijn vader had deze dubbelcassette in zijn bestelwagen en het was een favoriet van mijn zus toen we kinderen waren. Ik krijg nog steeds rillingen over mijn rug als ik Walking In The Rain hoor. Ik hield van het geluid van de donder en de regen. Mijn vader legde me uit hoe hij dat geluid met een metalen plaat in een theater kon maken en dat verwonderde me. Da Doo Ron Ron en Baby I Love You waren andere favorieten. Wij groeiden op met veel Motown, Stax en soul, en ik krijg niet genoeg van het geluid van Phil Spector.
TOM TOM CLUB - Tom Tom Club
Ik herinner me nog duidelijk dat mijn moeder deze cassette speelde. Ik was ongeveer 5 of 6 jaar oud en verdween in een ongelooflijke fantasiewereld die werd opgeroepen door deze onaardse muziek. Er waren plaatsen, mensen, dieren, patronen, verhalen die uit deze muziek als visioenen in mijn gedachten kwamen. Ik heb nog steeds flashbacks als ik er nu naar luister, maar ik kan me niet meer diezelfde beelden voor de geest halen. Het is een herinnering die aanvoelt als een droom.
THE BEATLES – Abbey Road
Als kind was ik een enorme fan van The Beatles en deze cd was de eerste die ik had. Ik kon er eindeloos naar luisteren. Het was de eerste keer dat ik een album hoorde waarvan de ene track naadloos in de andere overging, net zoals in de klassieke muziek. Ik denk dat het één van de meest perfecte albums is dat ooit is gemaakt.
BLONDIE - Parallel Lines
Dit was een cassette uit mijn vaders handschoenenkastje en ze doet me denken aan het rijden over het ruige landschap van Tasmanië, aan wind en velden en snel gaan. Debbie Harry is een van die iconen, zoals Siouxsie of Kate Bush, die ik altijd zal bewonderen. Blondie heeft die bepaalde energie en magie die zijn verbonden aan het conflict binnen de band. Het klinkt allemaal alsof ze op het punt staat om zichzelf te verscheuren en het is verdomd spannend.
DAVID BOWIE – Hunky Dory
Ik ontdekte David Bowie via de cassette van mijn vader. Dat was Lodger. Maar toen vond ik de Hunky Dory-cd van mijn moeder en ik werd meteen weggeblazen. Life on Mars en Quicksand zijn de eerste nummers die ik zelf op de piano probeerde te spelen. Het werden tracks waar ik heel mijn leven naar teruggreep. David Bowie injecteert zoveel expressie en ziel in iedere lettergreep. Gewapend met Hunky Dory en Lodger ging ik op pad om alles van Bowie te vinden wat ik maar kon krijgen. Net als voor vele mensen is ieder album van hem als een soundtrack uit een deel van mijn leven geweest.
LAURYN HILL – The Miseducation Of Lauryn Hill
Ik had een beetje een rapfase gedurende twee jaar en dit was een favoriet. Het zal me altijd herinneren aan lange wazige zomerdagen. Lauryns stem en ritme zijn subliem, de hele zaak bloeit en verdwijnt in de warmte. Het is een album dat ik graag meezing, het doet me altijd lachen.
JOY DIVISION – Unknown Pleasures
Toen ik 13 was zag ik een BBC-documentaire over punkmuziek en er gebeurde iets in mijn hersenen. Het was een absolute openbaring voor mij en ik schreef de namen van elke band op. Ik wilde hun platen, maar dat was geen pretje als je in Australië woont. Heel wat albums zijn belangrijk voor mij, maar Unknown Pleasures is het allerbelangrijkste. In de jaren die volgden, in mijn donkerste dagen, luisterde ik er naar alsof ik in staat was om opnieuw te ademen. Het geeft me nog steeds een gevoel van ruimte en stilte.
PIXIES – Doolittle
Wat een geweldig album! Mijn zus en ik waren net van huis weg toen we Pixies ontdekten (en nadien The Breeders). Ik herinner me een feestje in Sydney, ongeveer 6 maanden later, toen we elkaar opnieuw zagen en we Hey op maximum volume speelden en de tekst meeschreeuwden. Voor mij staat dit album voor een tijd waarin ik op eigen benen stond. Ik heb altijd een diepe band met mijn zus gehad, ongeacht waar we woonden.
YMO - X∞Multiplies (US version)
Vlak voordat ik Australië verliet, ontdekte ik Yellow Magic Orchestra. De composities op dit album zijn perfect voor mij, balancerend tussen computerspelletjesmuziek, traditionele Japanse muziek, dans en zelfs funk. Hun melodieën zijn boeiend en hun geluiden vullen mij met pure, ongebreidelde vreugde. Als ik een superheld zou zijn, dan was Rydeen mijn themalied.
Didier BECU
11/12/2016
---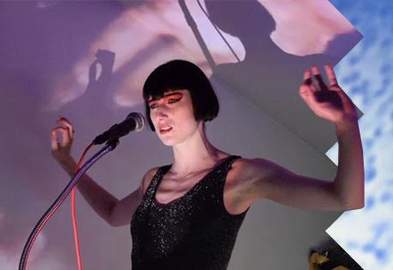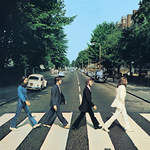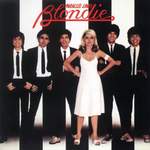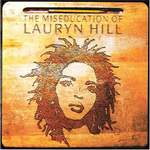 ---