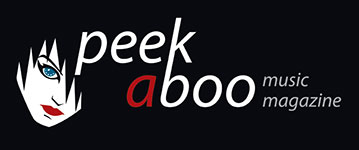 like this cd review
---
BROWN REINIGER BODSON
Clear Tears, Troubled Waters
Music
•
CD
Ambient
•
Avant-garde
•
Experimental
•
Neoclassical
•
Unclassifiable
[80/100]

Crammed Discs
28/09/2014, Paul PLEDGER
---
Written for a nostalgic touring dance-piece by Belgian Thierry Smits and given a Made to Measure tag by Crammed Discs (the first MTM release since the '90s), 'Clear Tears | Troubled Waters' is a continuation of a creative recording relationship whose heritage goes back to the '70s.
Steven Brown and Blaine L.Reininger hark back to the edgy New Wave daze of flamboyant San Francisco, gritty European backdrops and art-rock outfit Tuxedomoon, as well as several subsequent duets and collaborations that include the '100 Years of Music' project and respective solo albums. With such heritage in tow, it's not surprising to notice at least some of it throughout this engaging soundtrack to an acclaimed piece of theatre concerned with melancholia and unease.
Joining the two Tuxes is electronic composer and sound designer Maxime Bodson whose chilly arctic nuances compliment the rather more organic contributions of piano and clarinet from Brown and Reininger's crystalline violin and pulsating bass. As a threesome, they compare favourably to Fennesz, Sylvian, Eno, Sakamoto, Takemitsu, their own individual works and, naturally, Tuxedomoon.
Some of 'Clear Tears' is pleasingly mind-mangling - 'Second Part' is perhaps an inadvisable accompaniment to a chill-out session at home, while 'Caged Bass' and 'String Crossing's' atonal presence probably makes more sense when applied to the components of dance more than as a listening experience. It's only from 'Utopia' onwards that this album begins to truly blossom, offering up the beautiful, the bold and the busy in varying degrees. There's even a 'pop' song of sorts with 'In a New World' plus plenty of sad but sweet classical passages and mildly quirky workouts ('Seven Not Five' and 'Agoria' are particular highlights) to keep you rooted.
As with most of MTM's incredible catalogue of yore, this is a CD that demands headphone listening, accompanied by nothing but silence and a dark room. Better still, if 'Clear Waters' appears in the UK anytime soon, check out the whole experience first-hand. Messrs Brown, Reininger and Bodson have crafted a real treasure, a real treat - hear it, see it, buy it.
This review also appeared on Flipside Reviews
Paul PLEDGER
28/09/2014
---