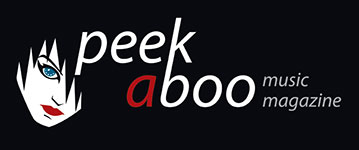 like this movie review
---
BRUCE LEE
Bruce Lee: The Complete Boxset
Movie
Martial Arts
[85/100]

Excesso
02/10/2013, Didier BECU
---
Whether you're into martial arts or not, you can't deny the fact that Bruce Lee is one of the greatest filmicons ever. In the 70's there probably wasn't any teenagebedroom in where there was no poster from the karate-legend hanging. Through all those years many dvd's have been released as Lee automatically indicates cash, but there's a lot of crap as well, but this boxset which is compiled by Excesso is definitely the ultimate thing to own. A box that contains all his movies and of course tons of additional stuff.
On 29th June 2013 it was 40 years ago that Lee Jun Fan passed away, a name which martialarts-fans better known as the legend himself Mr. Bruce Lee. The icon was more than just some fighting machine as his legacy not only consists of movies, but also a school and a very own philosophy.

Just like his son Brandon (who also became an icon even if he featured in one film only), Bruce caused some problems. The young boy who grew up in Hong Kong was kicked out of the martial arts-school as his mother was white. At school he got involved in so many fights that at some time his life was in danger, so his mum decided to move to the States. Eventually the weird boy became one of the world's greatest legends ever and today there are still lots of mysteries surrounding him (the most famous being his death).
In this luxurious box you can find these items:
The Big Boss (1971):

This was the First Bruce Lee-movie in where he got the leading role after having appeared in some minor televisionshows. It was producer Fred Weintraub who convinced the man to turn back to Hong Kong. After having appeared in The Green Hornet, Lee got a contract for two movies.The Big Boss was the first one. The movie immediately became a huge success in both Asia and Europe and all the rest is (as they usually say) history.
I can't say myself that I'm a huge expert if it comes to martialarts but still it's easy to see which impact the star made (or perhaps better) makes on the screen. It are not his movesalone that leave a mark, there's also the face, that expression, that anger….simply a man who's made for cinema.
Fist of Fury (1972)

The second Lee-film was initially named The Chinese Connection (which was a reference to The French Connection), but in the end it just became Fist Of Fury. This movie by Lo Wei is considered as a milestone in the genre and little by little Lee became the biggest star Asia has ever known. Years later the movie might seem a bit dated, but already after some minutes you feel like you're watching a real cultmovie that has to be seen by every movie buff.
Way of the Dragon (1972)

After the huge success that Fist Of Fury was Bruce Lee could make more and more his own decisions. He produced Way of the Dragon himself and it was also for the very first time that he teamed up with Chuck Norris. There are no words needed to say that Way Of The Dragon is simply one of the classics of the genre, a movie you have to see.
Enter the Dragon (1973)

There really was no way in stopping Bruce Lee, and Enter The Dragon is without any doubt the most popular (and who knows even best) martialarts-movie ever made. This was a collaboration between Warner Brothers and Golden Harvest. The movie was made with 850.000 dollars (quite a lot of money then) but in no time the producers gained 200.000.000 dollars. Not only is this moviean absolute classic, it also launched the career from people like Jackie Chan, Sammo Hung and Yuen Biao. Sadly enough Lee died on 26th July 1973, six days before the movie got released.
Game of Death (1978)

This movie is a lesser known item and the production was one big disaster. Because of Lee's death the picture never got finished and to top it all Golden Harvest lost a whole bunch of scenes. Through this Lee only featured for 15 minutes, but with the help of some body doubles director Robert Clouse could finish the movie. There's only one truth in here, Game Of Death is nice to see (and for the fans even more than nice), but everybody could see that this picture was released just for the sake of it, and of course for the money that was involved with it.
Game of Death II (1981)

In movieland there's no limit to the imagination. In 1981 Bruce Lee was already eight years dead, but he still played the leading role in a movie. Director See-Yuen Ng just used some archive footage. The result looks messy and doesn't work one minute, but the people who put this box together thought it was a necessary item to complete Lee's work.
Bruce Lee: The Man, The Legend and The Legend

The Man, The Legend was the first documentary which has been made after the legend died. You see rare footages from his funeral and Lee also explains what his philosophy was all about. A second documentary is Bruce Lee, The Legend, also recommended stuff.
You see this box contains tons of gems for both the Lee- or the moviefan as even if you know nothing about kung fu or karate (I don't) Lee played a massive role in the develoment of the Asian cinema. Therefore (and especially for its content) this boxset is an absolute must for everyone.

In the Benelux this dvd-box is distributed by Excesso and available in all shops.
Didier BECU
02/10/2013
---