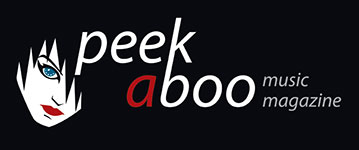 like this digital review
---
CABINET OF MILLIONAIRES
Theresa, Vol.3 Ep
Music
•
Digital
EBM
•
Electro
[100/100]

Self-released
14/06/2019, Kevin BURKE
---
Just when you think the revolutionary spirit of protest is not reaching the section of the music world, the Huddersfield-based Cabinet of Millionaires release a third volume in their spit back at the state of British politics. The 'Theresa, Vol. 3' ep is the right call to arms at the right time. As a nation is split similarly, if not worse, than it was in 1977, when the eruption of punk gave the working classes a voice. There is an anthem of revolt found in the five tracks across this enjoyable execution of sound.
Leeds-based award-winning DJ/producer Mark EG and American piano composer and synth addict Chad Stegall kick proceedings off with a stylish display. Vocalist-supreme Pat Fulgoni is on hand to drive forth the intense emotion of every syllable. The assassination of austerity continues over the five tracks as each compliments perfectly the one preceding it.
The deep, soulful sound of Fulgoni is interwoven within the addictive beats. Renowned producer Steve Whitfield (The Cure, The Mission) delivers an in your-face version, though highly enjoyable and reminiscent in style of Giorgio Moroder.
The lyrics (included below) highlights the displeasure and disgust at outgoing British Prime Minister Theresa May. Dropping the names of Grenfell Towers, a disaster denied by the government and the NHS (health service) which is suffering an austerity of epic proportions.
As protest music goes, this is a release which is extremely good, yes, there is a message but the delivery is in a class all of its own. The remix by Zion Train, (a personal favorite) has a sublime, haunting beauty lacking in some of today's attempts at the same direct attack. As the United Kingdom moves further into the arena of uncertainty, more music such as this is needed to stir reaction and hold the voices of a people often ignored.
Of course, hopefully Cabinet Of Millionaires (the name itself a strike at Downing Street) nail Brexit down and the division it has caused. For those who don't know much about it, and have seen the Netflix Fyre documentary, that is exactly what Brexit is. A party, where people were told it was going to be an euphoric event, only to arrive to the realization that they were lied to, and so it turns into a dog eat dog scenario.
Bandcamp:
https://cabinetofmillionaires.bandcamp.com/album/theresa-vol-3
Facebook:
https://m.facebook.com/CabinetOfMillionaires/
Released through Chocolate Fireguard Records
Track List;
1. Theresa (USUK - Mark EG / Chad Stegall Remix)
2. Theresa (Zion Train Remix)
3. Theresa (Original Version)
4. Theresa (Steve Whitfield Remix)
5. Theresa (USUK - Mark EG / Chad Stegall Remix) instrumental
LYRICS:
Theresa, Theresa Maybe, Theresa, I hear you pray
so tell me why you're squeezing on the poor
selling arms for illegal wars
give your austerity a rest, come on now save our NHS
talking about the homeless
things are looking desperate
Oh Theresa, Theresa May
Lord, Theresa I hear you pray I hear you pray
come on you're squeezing on the poor
selling arms for illegal wars
give your austerity a rest
save our NHS
i'm thinking about those Grenfell babies
I'm thinking about this Windrush generation
i'm thinking about your failure to take your full quota of Syrian refugees
I could go on
just thinking about Theresa
Kevin BURKE
14/06/2019
---