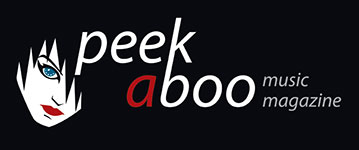 like this digital review
---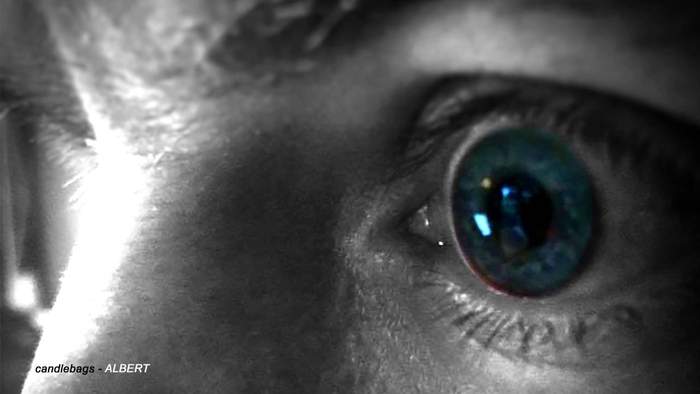 CANDLEBAGS
Albert
Music
•
Digital
New wave
[75/100]

Self-released
11/12/2016, William LIÉNARD
---
Earlier this summer we received the new single from the Limburg duo Candlebags (Inge and Dirk Henrotay). Because of our holidays and impossible deadlines, we did not manage to write the review. But better late than never, as Albert - the title of the new song – is the good sounding successor to the EP Love Kills, which we discussed in these pages in April (2015).
Candlebags picks up where the EP Love Kills ended, making Albert a fast and frenetic new wave track with Inge behind the microphone and Dirk on punky and later loud guitars. We think of Savages and Siouxsie and the Banshees, and Inge Henrotay again sounds deliciously dangerous on this new composition. Moreover, the track features multiple layers, because not only do we hear more variety in terms of guitar sound (compared to eg. Left Out on the EP), on the vocal level Candlebags goes a lot further too, leading to a marvelous and chaotic final with a wide spatial effect.
Never change a winning team and that is what Inge and Dirk Henrotay do on the single Albert: they continue their quest and explore the boundaries. Go see them on September 30, 2016 in Genk (George and the Bear)!
William LIÉNARD
11/12/2016
---
Eerder deze zomer ontvingen we de nieuwe single van het Limburgse duo Candlebags (Inge en Dirk Henrotay). Wegens vakantieplannen en onmogelijk deadlines slaagden we er niet in om de recensie te schrijven. Dat zetten we nu recht: Albert – zo heet de single - is de goed klinkende opvolger van de ep Love Kills, die we eerder op deze pagina's recenseerden.
CandleBags gaat door waar het met Love Kills eindigde en dus is Albert opnieuw een snelle en jachtige new wave-track met Inge achter de microfoon en Dirk druk in de weer met punkachtig en later luide gitaren. We denken aan Savages en aan Siouxsie and the Banshees, en Inge Henrotay klinkt op deze nieuwe compositie opnieuw heerlijk gevaarlijk. Bovendien is de track voorzien van meerder lagen, want niet alleen is er sprake van meer variatie qua gitaargeluid (in vergelijking met bijv. Left Out op de ep), ook op het niveau van de vocalen gaat Candlebags een stuk verder, wat vooral op het einde van Albert tot een lekkere chaos leidt met een brede ruimtelijke werking.
Never change a winning team en dat is wat Inge en Dirk Henrotay doen in Albert: wat goed is verder ontwikkelen en de grenzen aftasten. Ga ze zien, het kan nog op 30 september 2016 in het Limburgse Genk bij George and the Bear!
William LIÉNARD
11/12/2016
---